AT&T slashes returns and service cancellations to 14 days
11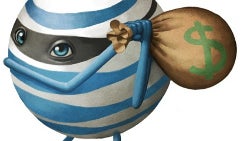 AT&T has updated its return and service cancellation policy
and it's not in users benefit. Starting on October 7th, AT&T is cutting returns and service cancellations into a 14-day period, down from the previous 30 days customers had to return their devices or cancel a service. Early Termination Fee will be required after those 14 days pass.
The new policy however clashes with state legislation like a mandatory 30-day returns in California, and we guess AT&T would be making an exception in the Golden State.
While the carrier is bringing those new policies into place, there seems to be a grace period until November that AT&T has secured for a smoother transition and in order for everyone to get aware of the small print in the contract.
At the same time, this new policy won't affect select business customers. Bad news for customers, but would it make people switch or reconsider going on AT&T? What do you think?
source:
AT&T
via
Engadget