AT&T sees Wi-Fi only tablets going the way of the dinosaur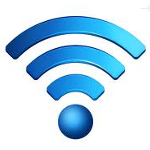 "All devices should have all capabilities built in from the beginning.The ecosystem was a little out of balance."-Glenn Lurie
We could see tablet makers
eliminate the Wi-Fi only models
if AT&T President of Emerging Devices Glenn Lurie is correct. Lurie says that the price of adding 3G connectivity has been coming down and that adding a 3G HSPA+ radio to a tablet costs only $30, while it costs $60 to $70 to add an LTE radio. As the price continues to drop, Lurie sees tablet manufacturers dropping the production of Wi-Fi only tablets and instead, offering devices with both 3G and Wi-Fi connectivity. Speaking at CTIA, Lurie said this would work out better for consumers, carriers and manufacturers. AT&T is said to be discussing with tablet producers the idea of making units with both cellular and Wi-Fi support although the carrier says it is happy with the current sales rate of cellular-equipped tablets.
the majority of Apple iPads sold were of the Wi-Fi only kind
. Even on 3G and 4G enabled Apple iPads, the majority of web traffic comes via a Wi-Fi connection. With that thought in mind, it might be some time before Wi-Fi only tablets become extinct. Apple adds $130 to the price of its tablet for a cellular connection vs. $50 for other manufacturers. But even if it cost only $30 to add a 3G connection to a tablet, Bob O'Donnell, an analyst at IDC, says that with OEMs "
sweating over nickels and quarters
," even that amount is too much for them to justify adding 3G connectivity. O'Donnell says that carriers should open up data plans that cover more than one device and that will have consumers rushing to the stores to buy 3G or 4G enabled tablets.
source:
Macworld
via
electronista