AT&T sees Q1 2012 approval for T-Mobile acquisition
19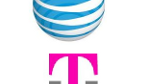 Because of the size of the deal, AT&T's planned acquisition of T-Mobile for $39 billion must get approval from both the
FTC
and the
Justice Department
. Those who
oppose
or are in
favor
the deal had until Monday to
register their opinion
with both agencies. You can be sure that Sprint CEO Dan Hesse had a few choice words to pass along to the government as he has been the
most vocal
in the industry against the deal.
Now that the deadline to pass along an opinion has passed, AT&T says that it is on target to receive government approval to buy T-Mobile in the first quarter of 2012. AT&T has passed along a
second set of data
about the deal which was requested by the
Justice Department
. AT&T General Counsel Wayne Watts told reporters on Tuesday that the governmental agencies have been fair and thorough and that the review has been exactly what the carrier expected. He said, "
Here we are the day after those comments are in, and I can tell you I have not been surprised by anything that has happened in that process
."AT&T says that it needs to complete the deal to improve service to its customers. The carrier has promised its customers that it will offer
next-gen 4G service
to 97% of the U.S. population.
For its part, T-Mobile says that it needs to be acquired by a company with deep-pockets like AT&T because its parent company, Deutsche Telekom AG, is unable to keep making the investment necessary to handle T-Mobile customers'
never ending increase in data usage
. The major complaints against the deal focus on AT&T locking up
additional spectrum
by buying T-Mobile, and the
resultant duopoly
with Verizon that could be created when the nation's number one carrier swallows up number four. Sprint, the number three carrier in the U.S., is well behind Verizon in the number of subscribers it serves.
Watts refused to discuss what kind of conditions, if any, that the two agencies might place on AT&T to close the deal. AT&T, he said, is not worried about conditions. He says the company is
focusing
on getting the
deal done
.
source:
Yahoo