AT&T says adios to its data & messaging requirement for its quick messaging devices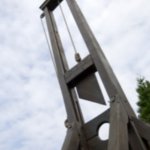 Remember the days when you could pick up any of AT&T's QWERTY based phones and simply walk out stores without having to add any specific data or messaging add-ons to your plan?
Well, the good times are apparently here once again seeing that we can all rejoice now that AT&T has killed off its stringent requirements on messaging devices. Previously, customers picking up "quick messaging" devices were required to add on data or texting plans that amounted to $20 per month. However, they've suddenly out of the blue changed their stance and no longer require customers to do this anymore.
Definitely a nice change of heart, this move will naturally be seen by customers as a wonderful thing. Rather than having to pick up some sort of chintzy basic flip handset, you can once again feast your eyes on some messaging phone without the worry of any additional plan changes.
source: AT&T via
Mobileburn