AT&T refreshes international data rates, 120MB now cost $30 per month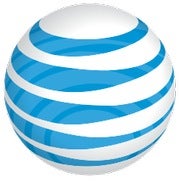 Those who travel the globe probably know how expensive using your phone abroad could be, especially if data charges are involved. The
new AT&T international data plans
, however, seem relatively bearable.
Effective tomorrow, AT&T will offer 120MB of international data for a $30 monthly fee. The offering is valid for 130 countries around the world. There are 300MB and 800MB options as well, and picking them would cost you $60 and $120 respectively. Should the user exceed their limit, an additional 120MB of data will be added automatically, and that will set them back another $30. These fees might seem a bit steep for most users, but business people who rely heavily on staying connected to the web might be interested. Also, allow us to remind you that to this day, 800MB of international data with AT&T carried a $200 price tag.
The new AT&T roaming data offerings come about a month after
Verizon updated its own international data fees
. In comparison, Big Red charges $25 monthly for an allotment of 100MB to be used abroad, with each additional 100MB costing another quarter of a Benjamin.