AT&T rated the worst mobile carrier in the U.S.
17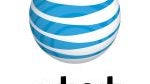 Disgruntled AT&T customers have spoken. A survey from Consumer Reports shows that AT&T subscribers are the least satisfied wireless customers in the U.S. The survey included 58,000 reports from customers with AT&T, Verizon, Sprint, T-Mobile, and U.S. Cellular.
Consumer Reports based their scores on nine categories: overall value, voice service, data service, customer support via phone, customer support via the website, customer support via email, staff knowledge, issues resolved, and texting. AT&T received the lowest possible rating in all categories except texting.
The most dissatisfied AT&T customers were iPhone users. Those users rated the Internet and email services even lower than other AT&T customers. An AT&T spokesperson responded by blaming the iPhone users for choking AT&T's network.
The top-rated carrier was
U.S. Cellular
, with an overall score of 82. Verizon, Sprint, and T-Mobile followed with scores of 74, 73, and 69, respectively. AT&T's dismal reviews earned them a score of 60.
The AT&T spokesperson reiterated that AT&T has been rated as the
fastest
mobile broadband network, and that their dropped call rates are within one-tenth of a percent from the industry leader. We don't mean to question their research, but customers are obviously getting a different impression.
source:
Yahoo! News
Recommended Stories