AT&T offers a Mobile Protection Pack bundle for the accident-prone user
5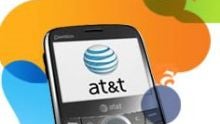 AT&T is now offering the Mobile Protection Pack, which bundles their mobile location service, mobile insurance, and enhanced support. The plan costs
$9.99/month per each line of service
.
While $9.99 sounds like an expensive addition to your contract price, it's still a significant savings over purchasing the services separately. The Enhanced Support is available separately for $9/month, and Mobile Insurance is available separately for $4.99/month, so
you'll save $48/year
, and get the location service.
Mobile Insurance, if you're not already familiar with it, covers you from loss, theft, accidental/liquid damage, and post-warranty malfunctions. For so-called Tier 1 devices (i.e. feature phones or basic smartphones), the deductible is $50, and Tier 2 devices (i.e. high-end smartphones) carry a $125 deductible. And iOS devices are still excluded from the insurance option.
The Enhanced Support option might sound redundant over the basic customer service, but it offers a little more
hands-on advice for the greener cellphone user
. It also includes priority technical support, and a wealth of online self-help options.
Studies have shown that device insurance is generally a bad investment, but that's where you'll need to exercise your own judgment. We figure that if you've lost or flooded a smartphone within the last year or two, $120 isn't a bad investment for peace of mind.
source:
AT&T
via
Phone Scoop
Recommended Stories