Sprint demonstrates 5G at soccer tournament in Santa Clara, California
23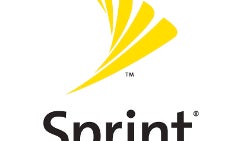 Sprint showed off the next generation capabilities of wireless technology today, by demonstrating 5G during the Copa América Centenario soccer tournament in Santa Clara, California. During the demonstration, Sprint was able to achieve download speeds as fast as 2Gbps. Another feature of 5G is its low millisecond latency which was displayed during the testing of a live streaming virtual reality system from VideoStitch. The video was displayed in 4K UHD. For today's demonstration, Sprint used 73 GHz millimeter wavelength spectrum.
Sprint's demonstration used beam switching which tracks the device being used, selects the best antenna for the task, and sends the signal to a targeted location. The carrier's current LTE Plus service utilizes a similar technology known as beamforming. For now, Sprint will use technology like beamforming to make its network more efficient. Techniques like multiple carrier aggregation will expand the capacity of Sprint's network.
While
other carriers have been conducting tests of 5G, including Verizon
and AT&T, Sprint is the first U.S. mobile operator to test 5G in front of the public. According to Sprint CTO Dr. John Saw, the 2.5GHz spectrum held by Sprint is considered low-frequency spectrum for 5G, which means that signals should travel farther and penetrate buildings better. Sprint owns more 2.5GHz spectrum than any other U.S. carrier. In fact,
Sprint is staying clear of the FCC auction of 600MHz spectrum
that
T-Mobile, Verizon and AT&T are expected to spend billions on
.
"We're proud to take a leadership role as the first U.S. carrier to demonstrate 5G at a large scale public event such as Copa América Centenario. It won't be long before immersive virtual reality systems and wireless 4K streaming become commonplace. We're excited to today give soccer fans a taste of some of the exciting applications ahead."-Günther Ottendorfer, COO, Sprint
While Verizon has said that it will have some level of commercial 5G deployment as soon as next year, most don't expect 5G to be offered to consumers until 2020. Data speeds will be 100 times faster than 4G, allowing a full-length film to be downloaded in seconds.
source:
Sprint
Recommended Stories