AT&T floats idea of selling some wireless infrastructure
2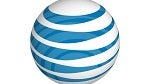 During a dinner meeting with a group of money folks that work on Wall Street, AT&T let loose a trial balloon addressing the concept of selling a portion of its 10,000-plus cell towers.
Also on the table was the concept of selling off some or all of its stake in Mexico's largest carrier, America Movil, of which AT&T owns 9.8%. The company signaled earlier this year that "non-core" assets would be up for consideration of such divestitures.
It is odd to think that cell towers are not considered a core asset for a large wireless carrier, but the truth is, it is quite common for carriers to not own the towers they transmit from. Very often, carriers lease the space from companies that specialize in such infrastructure, like Crown Castle International who owns over 20,000 towers and leases space to multiple carriers.
AT&T has sold properties like this in the past, but it does color the non-investor a little confused as to why the company would be sharing its flexibility with investors about what assets it can sell when it
has also been reported that the company is looking for something to buy
in the wake of the carrier's willingness to dole out nearly $40 billion to buy T-Mobile USA.
However, the point of the meeting was to assure institutional investors that AT&T was not facing choices like cutting dividend payments. CenturyLink, a regional telephone company sent some money men into a tailspin over an announcement last month that the company would be cutting dividend payments.
Still, the trend in the telecom sector has been to sell unneeded assets, T-Mobile sold a bunch of towers two years ago, Sprint did the same years before, so anything is possible.
source:
The Wall Street Journal