AT&T faces a $1 billion payout for unjust mobile Internet fees
25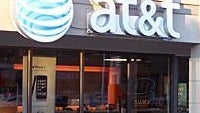 The U.S. District Court of Northern Illinois has approved a settlement, in which
AT&T will repay $956.16 million in unfair taxes
. Those taxes were mobile Internet access fees charged to wireless customers from November, 2005 to September, 2010.
So here's a breakdown of the unfair taxes. Let's say the plan as a whole cost $100 per month, and $30 of that was for mobile Internet access. AT&T was charging taxes on the $100, rather than only $70. And that is
in violation of the Internet Tax Freedom Act
, which prevents taxes from being imposed on Internet access between November 1, 2003, and November 1, 2014.
While AT&T probably could have put up more of a fight, the plaintiffs' lawyers have been impressed with AT&T's candor and willingness to settle: "AT&T was really forthcoming about it and did an unprecedented job of working with us," said the plaintiffs' lead counsel.
We have to commend AT&T for being so agreeable, but we wonder if their willingness to settle might be tied to their potential
T-Mobile
acquisition. With
customer satisfaction
waning, and public opinion stacked against the merger, AT&T might have figured that it would be better to take the nearly $1 billion loss, and keep their attorneys focused on the T-Mobile deal.
source:
Dayton Business Journal
via
FierceWireless
Recommended Stories