AT&T expected to have its biggest net post-paid add since Q4 of 2009, but at what cost?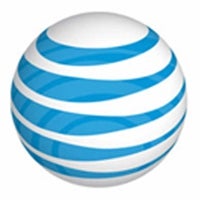 AT&T casually mentioned on Tuesday, that it could end up with a total of 800,000 net new post-paid subscribers in the current quarter. That would be its largest quarterly net add since Q4 of 2009. Back then, the carrier still had the U.S. exclusive on a nifty little smartphone called the
Apple iPhone 3GS
. You might have heard of it. Seriously though, postpaid customers are like manna from heaven for most carriers, and AT&T is obviously doing something right. Or is it?
The nation's second largest carrier says that half of its smartphone users are on a discounted plan, and that figure is expected to rise by 50% to three-quarters of its smartphone users by the end of the year. Analysts say that this is not a good sign for AT&T as it could reduce the value of the company's subscribers over the long term.
In other words, AT&T might not be able to squeeze any more coins out of its customers. Consider that for the 12 months ending in June, the operator is expected to announce that it added
2.4
million new postpaid subscribers in that period. But despite the additional customers, wireless service revenue is expected to be flat for the three months ended in June, on a year-over-year basis. Some see the numbers coming in even worse. Excluding the purchase of Leap Wireless, AT&T will report a drop in mobile-service revenue of 4%, according to Citigroup analyst Michael Rollins. But company spokesman Brad Burns blames this all on new plans that shift revenue from services and moves it to equipment. Burns says that AT&T is attracting new customers at a faster rate than it has in years.
But AT&T has a problem. The 75% of its smartphone users that have opted to leave the world of subsidized phones, are rewarded by paying a lower amount of money for voice, text and data. While AT&T does save money by not having to subsidize part of the cost of an expensive new phone, the amount that AT&T is saving on the phones is less than the amount of the discount that these customers are receiving. Result? Red ink. Ironically, while carriers have been trying to end subsidies for years, once a customer starts paying full price for his phone, his long term value to the carrier drops.
T-Mobile, which was the first to end subsidized pricing, is also dealing with the same problem that AT&T is. For its first quarter,
T-Mobile added over 2 million new subscribers for the first time
since, well, ever. The exact figure was 2.4 million subscribers, which has made John Legere the Pied-Piper of mobile. For the period, T-Mobile did lose $151 million on revenue of $6.88 billion.
source:
WSJ