AT&T expands its 5G Evolution to 117 more markets
9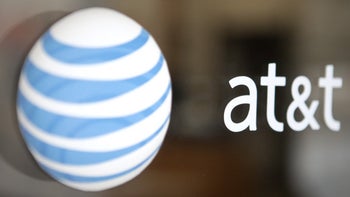 About a year ago,
AT&T launched its 5G Evolution service
. Wow! 5G service in 2017? Uh, not exactly. As you might recall, this turned into a bit of a controversy for the nation's second largest carrier. While AT&T says that its 5G Evolution offers speeds twice as fast as its regular 4G LTE network, it is not 5G. Let's repeat that one more time. AT&T's 5G Evolution is NOT 5G.
Yesterday, AT&T announced that it has launched 5G Evolution in 117 new markets bringing the total to 141. AT&T states that this service can deliver theoretical speeds as fast as 400Mbps (actual speeds will vary). By the end of the year, AT&T plans on having 5G Evolution available in 500 markets including parts of cities like Baltimore; Charlotte, N.C.; Cleveland; Denver; Detroit; Jacksonville, Fla.; Kansas City; Las Vegas; New York City; Philadelphia; Portland; Raleigh; Salt Lake City; Seattle; and Washington, D.C. Some of the major markets that currently have the service include Atlanta, Chicago, Memphis, Nashville and San Diego.
AT&T has also started offering LTE-LAA (Licensed Assisted Access) in three new markets, Boston, Sacramento and McAllen, Texas. Previously, LTE-LAA was launched in Chicago's Loop, near Lucas Oil Stadium in Indianapolis, the Financial District in San Francisco and downtown Los Angeles. This wireless service uses carrier aggregation in the downlink to combine unlicensed LTE spectrum (5GHz) with LTE in licensed bands. Those AT&T subscribers with a newer compatible smartphone, living in an area serviced by AT&T's LTE-LAA network, can enjoy theoretical speeds of up to 1Gbps (actual speeds will vary).
Devices that will work with 5G Evolution and LTE-LAA include the
Samsung Galaxy S8
,
Samsung Galaxy S8+
,
Samsung Galaxy Note 8
,
Samsung Galaxy S9
,
Samsung Galaxy S9+
,
LG V30
and the
Moto Z2 Force
.
Later this year, AT&T plans on introducing real 5G service using mmWave spectrum bands in cities like Dallas, Atlanta and Waco, Texas. 5G field trials have produced speeds approaching 1Gbps.
"We're building a 5G network that will fundamentally change the way the world lives and works. 5G will provide a wireless experience that is faster, more responsive and more secure for our customers."-Melissa Arnoldi, president of Technology & Operations, AT&T
source:
AT&T