AT&T expands LTE in 9 regions, adds 17 new regions of coverage
13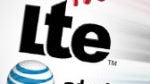 AT&T has been working hard to not only make its LTE network the fastest in the US, but to expand its footprint to cover more regions. Today, AT&T has announced that it has added 17 new regions to its LTE coverage, and has expanded coverage in an additional 9 regions around the country. This upgrade gets AT&T closer to its ultimate goal of having 300 million LTE points-of-presence (POPs) by the end of the year.
The latest upgrade brings the total number of regions with AT&T's LTE coverage to 207. The newly added regions are: Cullman, AL, Decatur, AL, Huntsville, AL; Mountain Home, AR; Lake City, FL, Ocala, FL; Shreveport-Bossier City, LA; Lansing, MI; Biloxi-Gulfport, MS; Henderson, NC; Chattanooga, TN; Athens, TX, Corsicana, TX, Huntsville, TX, Lufkin-Nacogdoches, TX, Paris, TX; and Centralia, WA.
The 9 expanded regions are: Little Rock, AR, Ouachita/Monticello, AR; Phoenix, AZ, Tucson, AZ; Kansas City, MO/KS; Nashua, NH; Harrisburg, PA; Florence, SC; and Jackson, TN.
Pretty good work by AT&T, and good news for users living in those regions.
source: AT&T