Verizon Wireless to harvest customer data in an even more invasive fashion
13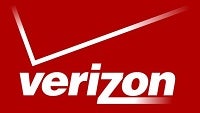 A business' collection of its customer data is a long lived, well proven process to enable the marketplace to adapt to consumer trends. Whether we know it or not, our commerce is monitored at a granular level, and not by the NSA.
Merchants, like Verizon Wireless (or AT&T, or T-Mobile, or Sprint, or your grocery store, et al), track this information for any number of reasons, arguably all of them legitimate reasons. It could be said that when combined with credit card data, merchants and the card companies pretty much know everything they need to know about you as a consumer.
When it comes to wireless carriers, this data includes our usage and location data of our mobile devices including web browsing data. This data is valuable, and it is sold to companies that want to make and sell you more stuff, stuff that you actually have an interest in.
Verizon has "enhanced" the policy in its Relevant Mobile Advertising program. This is Big Red's data collection program. It has always been an "opt-out" situation, and in the past, we have shared methods to help
guide people through the process
to opt-out.
What is a bit troubling about Verizon's enhancements to this data gathering is that it is now going beyond mobile. "In addition to the customer information that's currently part of the program, we will soon use an anonymous, unique identifier we create when you register on our websites," according to a message sent to Verizon customers. "This identifier may allow an advertiser to use information they have about your visits to websites from your desktop computer to deliver marketing messages to mobile devices on our network."
You read that right, Verizon Wireless will follow you from your phone to your laptop or desktop, whether Verizon is your home-ISP or not. The method is the same however, there is no new nefarious technology at work here. When you visit a Verizon owned site, or log into MyVerizon, the site's cookies gather that data which is then combined with your mobile data.
Now if this is upsetting you, the data is broken down into anonymous demographic information, another common technique, so no, Verizon is not transmitting that "John Jones" is visiting PhoneArena.com after checking his balance on MyVerizon (apologies to any real John Jones-es out there). What is arguably more vexing is Verizon habitually automatically enrolls its customers in these "enhancements," leaving it up to the customer to opt-out.
Love it or hate it, targeted marketing works, and it pays. Verizon (along with everyone else) gathers and sells this data. The marketers are obviously successful enough with it that they come back to buy more.
As consumers, we have the choices to block tracking cookies though our browsers, and opting-out of the programs.
source:
Los Angeles Times