AT&T ends automatic throttling for its customers with an unlimited 4G LTE plan
18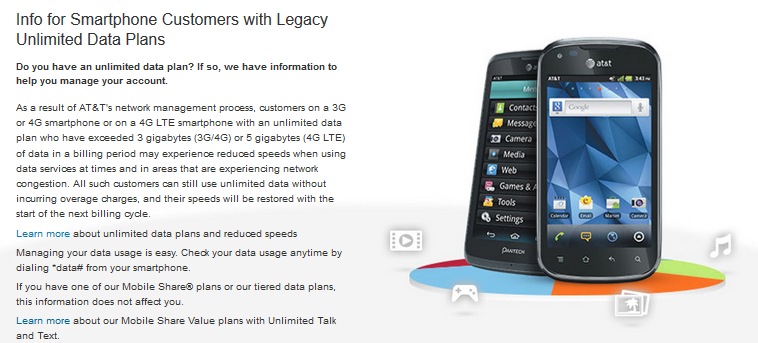 AT&T ends automatic throttling for its customers with an unlimited 4G LTE plan
AT&T has been trying to get grandfathered unlimited 4G LTE accounts off of its books. It has tried everything including using a much harsher throttling policy for these customers than it applies to other subscribers. For example, those with a 3G or non-LTE 4G phone who have a grandfathered unlimited data plan are open for throttling after consuming more than 3GB of data in a month. But this slowdown occurs only "
at times and in areas that are experiencing network congestion
." In other words, these accounts are throttled only when the network is congested.
On the other hand, AT&T customers who still use a grandfathered unlimited 4G LTE plan have had their data speeds throttled once they used more than 5GB of data in a month. The slowdown would take place automatically, regardless of whether a specific cell tower was congested with network traffic.
But this policy has apparently been changed. On the carrier's website, it now states that unlimited 4G LTE customers exceeding 5GB of data use in any given month "may experience reduced speeds when using data services
at times and in areas that are experiencing network congestion
. All such customers can still use unlimited data without incurring overage charges, and their speeds will be restored with the start of the next billing cycle."
Back in December, we told you that
AT&T had promised to stop automatically throttling the speeds
of its unlimited 4G LTE accounts. It might have taken AT&T a long time to change its policy, but it finally has been done.
source:
AT&T
via
DroidLife