AT&T dampens the enthusiasm over Verizon's 2016 5G field trial
11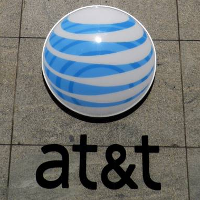 Last week,
Verizon got everyone buzzing about 5G
. Not only did the nation's largest carrier say that field trials for the next generation wireless service would start next year, but chief information and technology architect Roger Gurnani said that "
some level of commercial deployment
" would begin by 2017. But by telling consumers not to get too carried away, AT&T is playing its usual part as the buzzkill.
Most in the industry don't see 5G launching until 2020 at the earliest. So AT&T Mobility CEO Glen Lurie, talking at the CTIA trade show last week, made it clear that it's main rival might be getting ahead of itself. Lurie indicted the whole industry for overpromising and underdelivering, although his comments were probably aimed specifically at Verizon.
With Verizon taking the early 5G lead in the U.S., what more could AT&T do but try to pour cold water on the whole conversation? While AT&T's Lurie said, "
We're not at a point to be making promises or commitments to customers as to what 5G is
," Verizon responded by saying, "
Innovation happens when you're willing to look at things a little differently than others, and you're willing to put in the hard work to make your vision a reality
."
Right now, this is more a battle over perception than reality, and AT&T does not want to lose any subscribers to a technology that is not even available right now. When it does come, we could see speeds 50 times as fast as 4G LTE. A movie that takes 6 minutes to load on your phone now, would take only 15 seconds with 5G.
There is a bit of deja vu with this back and forth. In 2008, Verizon announced it was testing 4G LTE (rumors circulated the next year
that an iPhone 4G was being tested
) with AT&T telling everyone to sit back and wait. Sound familiar?
source:
CNET