AT&T customers jammed over 600GB of data at the Super Bowl
9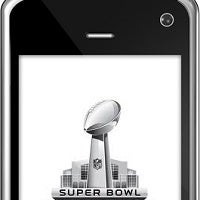 Now that the dust has settled on some big football game and a bunch of multi-million-dollar-per-minute commercials, AT&T has revealed that data usage is nearly double from a year ago, and peak traffic has quadrupled in the last three years.
AT&T's network in Northern New Jersey handled the equivalent of 1.8 million social media posts with photos. Total data usage surpassed 624GB for the period of time around and during the game, 60% more than last year's game.
The peak usage occurred during the hour just before kick-off. Between 5 and 6PM local time, more than 119GB of data was uploaded and downloaded, 20% of the overall traffic and 50% higher than last year. In a sign that proves that sometimes people do make phone calls using their mobile phones, more than 55,000 calls were made.
The traffic is just another indicator of our continually increasing use of wireless services, social media and data use in particular. AT&T upgraded its in-stadium distributed antenna system (DAS), built a new cell site at the northern end of Times Square where there is always a party and rolled in 9 cell-sites on wheels in and around the stadium.
Based on the preparation that went into this event, we are sure that AT&T and the other major carriers are preparing for even greater network demands at next year's Super Bowl in Glendale, Arizona.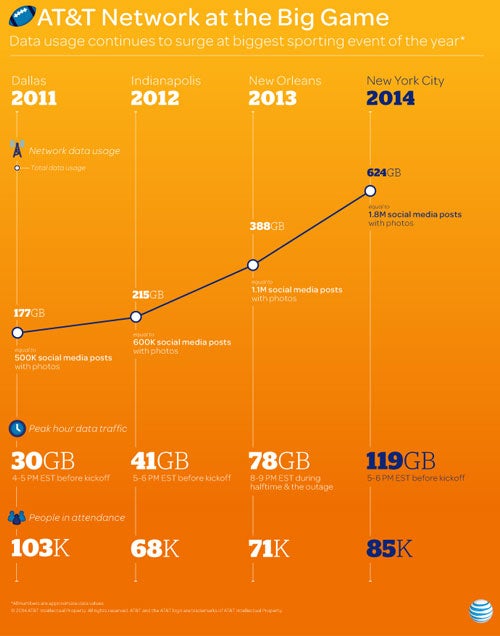 source:
AT&T