AT&T continues 4G LTE network expansion effort
12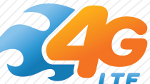 In a continuing effort to extend the gift of LTE to more markets,
AT&T has just added seven more areas
to be graced by the next-generation network. This follows what is a tradition now – AT&T tirelessly expands their 4G network, and we report it so that you know precisely when to start shaking with uncontrollable joy.
A quick recap – while still officially behind Verizon in terms of total LTE coverage,
No. 2 in the US reportedly covers over 292 million people throughout 300 markets
. Pretty impressive considering that the total population of the US of A is estimated at about 314 million. Moreover, in a recent countrywide drive-through,
PCMag released the results
of its annual network testing – on average AT&T won over Verizon and any other in terms of actual LTE speeds in urban areas (Verizon fared better in rural regions).
The newest markets to get the green light on lightning fast connectivity are:
Minot, North Dakota
Warren County, New Jersey
Visalia-Porterville, California
Brainerd Lakes, Minnesota
Jackson County, Georgia
Batesburg-Leesville, South Carolina
Mount Vernon, Ohio
source:
AndroidCentral