AT&T confirms increase in early-upgrade prices for all smartphones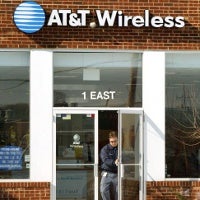 We reported on the news about a possiblehike in early upgrade prices on all AT&T smartphones, but itwasn't until recently that this was confirmed. AT&T's Android phones will now costyou a walloping $150 more if you choose to upgrade before youragreement has expired or $50 more if you pick up the phone off contract. The same applies to all other smartphones in the carrier's lineup.AT&T's favoritism of the iPhone was evident in the earlysmartphone days, but recently it has introduced a number ofAndroid devices, which tipped the scales back to equal. The change inpricing, however, does show that the iPhone still has a special placein the carrier's roster as unlike other smart handsets, it will onlysee a $50 early-upgrade price increase.
Feature phones, known as QuickMessaging Phones in AT&T's terms, will see a minor $10 increasein early-upgrade cost and $20 in no commitment pricing terms.
"We've updated our early upgradeand no commitment price points for smartphones and feature phones,"an AT&T spokesperson confirmed to tech blog BGR. "Onlycustomers who are not yet upgrade eligible or who do not want to signa contract are impacted. As mobile devices become more sophisticated,their cost goes up. This change reflects the increased costs, whilestill allowing us to offer customers the latest device before theyqualify. We're happy to discuss individual account and upgradeneeds one-on-one with customers."
With dual-core handsets already out on themarket and quad-core devices coming in the near future, we can seehow one would want to change their handset even sooner, but you might well reconsider your decision - even more so if you've joined the Droid camp.

source: BGRand AndroidCentral