AT&T raising prices Sunday on certain handsets purchased without a 2 year pact?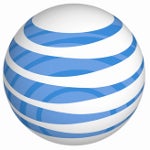 A screenshot traced to AT&T reveals the carrier's intentions to raise prices starting Sunday on a variety of handsets, including the Apple iPhone, purchased with early upgrades, a 1 year contract or with no contract.
First of all, those using an early upgrade to buy an Apple iPhone will see the price rise $50. For example, a 8GB iPhone 3GS will go from $249 to $299. A 16GB Apple iPhone 4 will cost you $449 starting tomorrow, up from $399 today. And a 32GB version will go from $499 to $549 on Sunday.
Those signing a 1 year contract will find feature phones (known as Quick Messaging Phones or QMP at AT&T) $10 higher while smartphones (excluding the iPhone) will leap in price by $150. Those buying a handset with no commitment will find a $20 increase in the price of a feature phone while a smartphone (again, excluding the iPhone) will go up in price by $50.
There is no word on how rebates might help ease the pain to your wallet. But if you are looking to use an early upgrade to buy an AT&T branded iPhone, or want to buy another model phone besides Apple's handset using a 1 year contract (instead of the usual 2 years), or want to go without being tied up by a contract, you had better head down to AT&T today because once the clock strikes midnight, those prices will apparently go up.
Prices on handsets purchased using the usual 2 year contract do not appear to be affected.
source:
AndroidCentral