AT&T begins using scary tactics for its top 5% of data users
26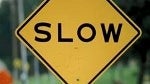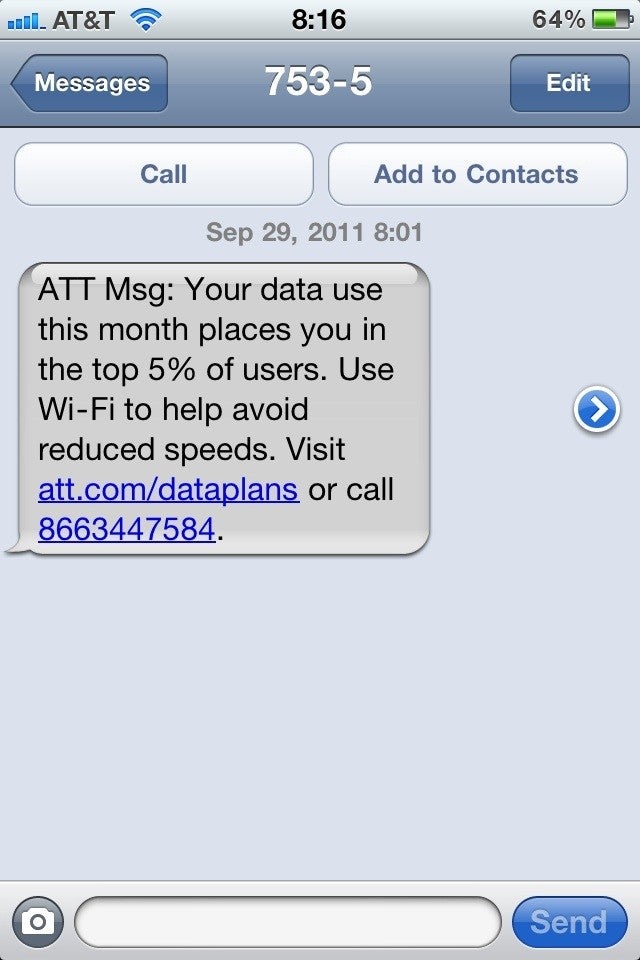 Subscribers are already beginning to receive
AT&T's promised warning messages for throttling download speeds
on the top 5% of its data users. One Reddit member nicknamed
skelatwork
has posted a screenshot of its own warning message, which was received when he went a little over 11GB of usage for the month.
It's interesting that a week ago
skelatwork
writes how he got a text too, and switched to PDAnet, which allows you to hide usage from the carrier's counters. Since the date on the message he posted is from yesterday, we assume that's another warning now.
In June, AT&T announced that it will be throttling speeds for the heaviest 5% of its data users, since they are skewing the network usage for the rest quite a bit:
Starting October 1, smartphone customers with unlimited data plans may experience reduced speeds once their usage in a billing cycle reaches the level that puts them among the top 5 percent of heaviest data users. These customers can still use unlimited data and their speeds will be restored with the start of the next billing cycle. Before you are affected, we will provide multiple notices, including a grace period.
October 1 is tomorrow, so it will be interesting to see reports from people who got this AT&T message whether their download speeds have been throttled, or the promised grace period enacted.