AT&T and Verizon together handled 2.5TB data generated by SuperBowl attendees
8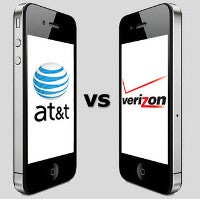 The 2014 edition of the SuperBowl may have well set a new record with some 115 million simultaneous viewers last Sunday, but it doesn't end there. The amounts of data devoured by the 85,000 attendees at the MetLife stadium also set unprecedented records, with about 2.5TB of data being decimated by AT&T and Verizon subscribers during the game. That's on the premises of the stadium alone.
In fact, according to Big Red, work began up to 18 months before the game was scheduled to take place, with the goal of fortifying its 4G LTE network on site. An undisclosed number of cell towers were added outside of the stadium itself, not to mention that the carrier's Distributed Antenna System (DAS) was also upgraded to accommodate the expected surge in demand for data. Verizon says that it even installed extra antennas inside the on-field Verizon board.
If anything, this is just a taste for the kinds of infrastructure that will be required in the near future, with more and more 4G LTE-enabled devices being switched on and ever more data-intensive activities becoming commonplace. Fast as the latest, commercially-available standard may be on paper, we're all literally in the same bandwidth boat, and there's a limit to how many people can access the internet at the marketed speeds. In other words, the move into a mobile-first world is not going to be a trivial walk in the park. Not for carriers, anyway.