AT&T Samsung Galaxy S II Skyrocket ICS update leaks out
8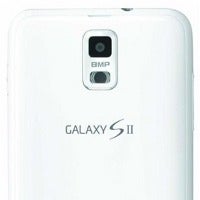 AT&T's
Samsung Galaxy S II Skyrocket
might get updated to Android Ice Cream Sandwich even sooner than expected as what looks like the very official ICS 4.0.3 firmware leaked out on RootzWiki. You can download the ICS 4.0.3 ROM and flash now, or you could also wait for the official OTA update to arrive saving you the hassle.
Everything seems to be working properly on the ICS-flavored Galaxy S II Skyrocket. The Android 4.0 version comes with some heavy skinning courtesy of TouchWiz, nothing too shocking considering this is a Samsung device. In this update, there's the added support for NFC with Google Wallet, which will allow you to pay with your phone.
The build date for ICS 4.0.3 is March 14th, 2011, so it looks like it's been out for a while and this is just another hint that it's coming sooner rather than later via the official channels. Hit the source link below to download the files needed to update.
Note that this currently doesn't work on the T-Mobile Samsung Galaxy S II and could brick your handset if you try it.