AT&T Moto X finally gets Android 4.4.2 update
5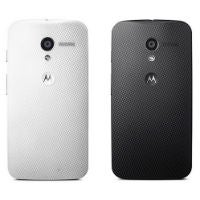 Given how quickly Motorola was able to push out the Android 4.4 updates to the various carriers, it has been an oddly long journey in getting the 4.4.2 update around to the different Moto X models. But, the update push is finally over for the Moto X, because Motorola has begun pushing out the 4.4.2 update to the AT&T Moto X.
The incremental update brings the same changes that we've seen for the other carrier branded Moto X models, which is to say it adds support for Google Cloud Print to various apps; it improves battery life for a small set of users who had issues following the 4.4 update; and, it fixes an issue with Exchange email syncing. But, AT&T users are also getting another change that other models didn't. The AT&T Moto X is also getting a fix to help with international data connectivity issues when roaming.
The update has begun its rollout, so AT&T Moto X users should be seeing it hit their devices soon enough. Now, Motorola is likely going to turn its attention to bringing the 4.4.2 update to the new DROID lineup.