ASUS thinks you are "out of your mind" for buying the $10k Apple Watch - but we beg to differ
54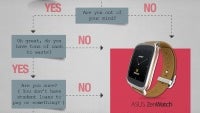 If you can't find the words to express your vitriol for buyers of the Apple Watch Edition, leave it to ASUS to come up with an extremely biased (in the name of humor) explanation of the wrongdoing that is spending 10 grand on the most premium Apple product ever. It starts with one simple question - "Are you out of your mind?". And then, according to ASUS, buyers of the Apple Watch Edition are out of their minds, but takers of the ASUS ZenWatch are fine and logical.
Mildly entertaining as it is, this infographic is misguided as it gets, and it also illustrates a symptomatic misconception in the reception of the Apple Watch Edition. Everyone seems to (sometimes deliberately) miss the point that Apple has a $350 Apple Watch Sport, which costs $150 more than the ZenWatch, is the same in functionality as the $10k Apple Watch Edition, and will sell fine to Apple product-liking folks. The Apple Watch Edition was made explicitly for the rich and famous, and Apple is going to make mad dough selling it to them. For the rich, the Apple Watch Edition is just another lavish luxury watch to display the time, their financial status, and their appreciation for fine watchmaking. Nothing wrong with that. If you can afford one, get one - you earned it!
It seems the ones out of their mind are ASUS's marketing people who rally Android Wear militants with cheap shots and expect millionaires to wear the $199 ZenWatch instead of the you-know-who watch. In fact, ASUS should go back to the drawing board and offer luxury Android Wear watches alongside regular models, or it will miss out on significant market opportunity. Huawei and LG are already after the rich with the Huawei Watch and G Watch Urbane, which makes perfect sense. The infographic - not so much.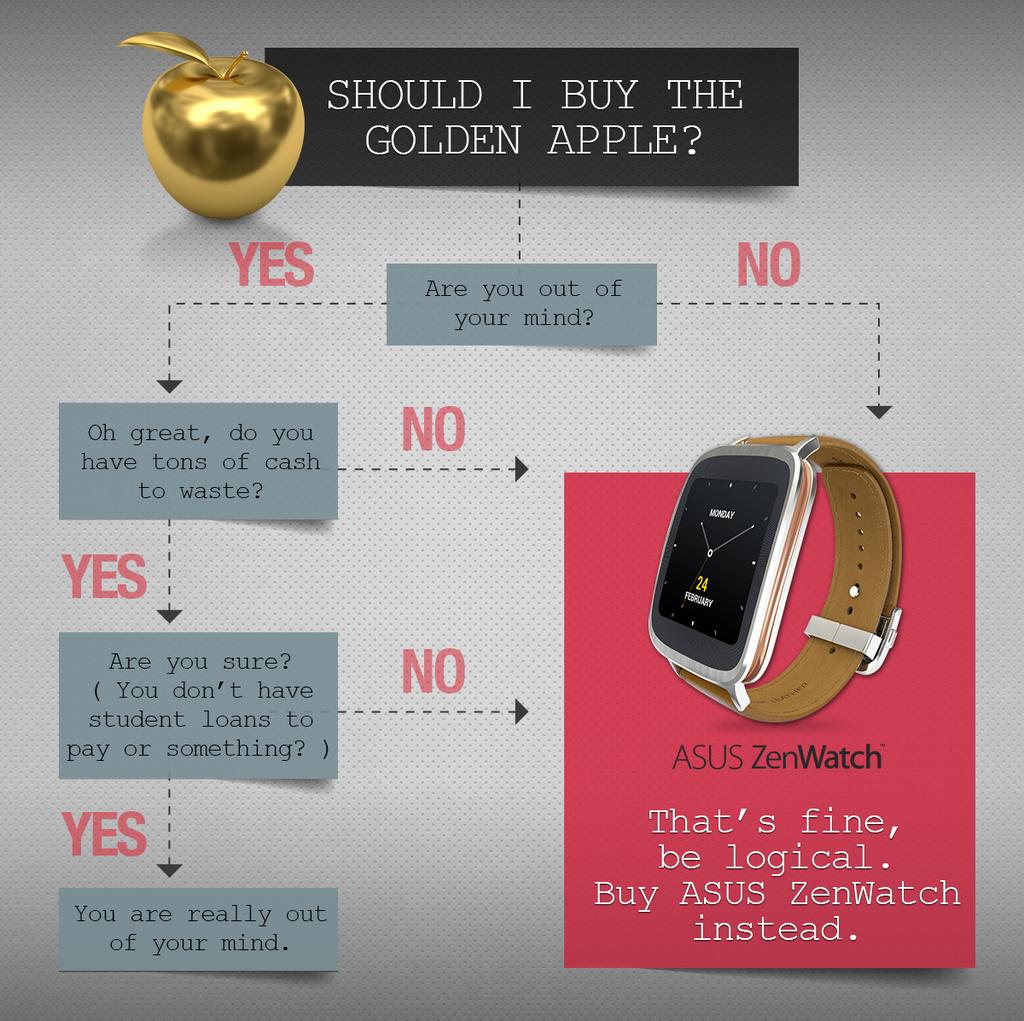 ASUS takes on the Apple Watch