A new Apple? R&D costs expected to hit $10 billion this year
24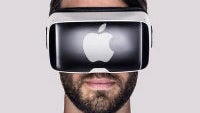 As we mentioned recently, the flattening of iPhone sales means that Apple will be getting increasingly interested in finding its "next big thing" because the smartphone market is saturated and without another product to pivot to,
Apple could be lost
(at least as far as investors are concerned). A new report backs up that idea with the news that Apple is planning a massive bump to its research and development budget.
According to a new report, Apple's R&D budget is expected to hit an absurd $10 billion in 2016. For context, Apple's R&D budget in 2012 was only around $3 billion. The theory is that Apple is working hard to find the next product to boost its lineup, because upgrading existing software services and hardware doesn't add up to a number that big, and there have been plenty of rumors in that space. There are the unending reports of Apple working on a car (more recently the rumor is a self-driving car), as well as the fabled Apple TV. It's widely expected that Apple is also working on virtual reality products as that space heats up.
Regardless of what Apple has in the pipeline, it's safe to say it will likely be a departure from the mobile-centric Apple that we've known for the past 9 years. Of course, Apple isn't the only company pouring a lot into R&D. As of 2014, Samsung, Google, Microsoft, Intel and Amazon had already hit $10 billion per year in R&D, so Apple certainly isn't alone in looking for the next big thing in tech.