A look inside the company that aims to overtake Apple and Samsung
15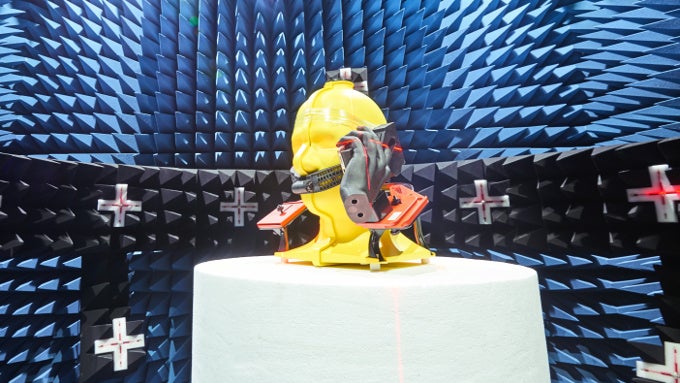 Chances are you cannot even pronounce its name right: Huawei, a company that is almost unheard of in the United States, has quietly grown to become the world's third largest smartphone maker in 2016.
Headquartered in China and having its roots in the country's 'Silicon Valley', the Shenzhen-Guangdong metro area, where practically every smartphone component in the world is made, Huawei has spread its reach to Europe, Asia and the rest of the globe in the past couple of years. While the big names in the phone industry witness a maturing market and flat sales, Huawei has managed to grow surprisingly well in these tough times.
Despite its background in networks, the key drivers of its growth these days are smartphones: it was the flagship-grade Huawei P9 last year that truly accelerated the company's presence in the high-end phone market. The P9 launched to an aggressive campaign featuring celebrities like actress Scarlett Johansson, and it turned out to be a phone with a brilliant, sleek metal design and one of the first dual camera systems on the market. Huawei collaborated with Leica on the camera, and this also paid its dividends. The company is quickly moving upscale too: it still sells a lot of popular, affordable phones, but the focus is definitely towards moving to more expensive, premium phones. It's also worth pointing out that Huawei also operates the Honor brand in the United States, with Honor focusing more on online sales and value-for-money offerings.
Huawei is on a mission: become the world's largest phone maker
So what is special about Huawei that makes it stand out and has allowed it to achieve its success? Here are a few fun facts: first, the company does not have one CEO. Instead, it has many: various people rotate at the chief executive officer position with the change happening every half a year or so. The company employs a 'hive' mind philosophy of decentralization, comparing itself to a giant bee hive where the contribution of each and every one matters, yet there is no one leading figure. Huawei is also a privately owned company, not dependent on shareholders' often short sighted demands, and its employees own a large part of the company.
Right now, in the middle of 2017, Huawei has just become the biggest phone maker in China and is now closer than ever to achieving its goal that its executives state clearly and confidently: become the world's largest phone maker.
To tell us all about this, the company invited us on a tour across its headquarters and key facilities in China, and let us talk to some key executives about Huawei phones and its EMUI user interface. We gladly took up the offer and here's what we've learned.
The machine that makes the machine
Our trip started just north of the industrial, southern Chinese megapolis of Shenzhen, where Huawei's production line is located. We came away impressed: the production line is highly advanced and automated, capable of producing Huawei's flagship devices. From raw material sourcing to whole-machine assembly, the process is essentially fully automated.
We also visited Huawei's automated test center where more than 800 units of equipment are able to verify and test over 5,000 phones simultaneously. This is where Huawei ensures that its phones work correctly: from bend, twist and drop tests, to testing their radiofrequency response and ability to withstand harsh weather conditions, it's all done here. In fact, Huawei's automation does as much work as would a team of over 10,000 staff.
Huawei has its background in networking, so it is particularly attentive to ensuring its phones have the connectivity stack perfected for all sorts of networks and technologies.
We cannot share any particularities and details about the production line, but seeing it churn out phones one after another in real-time, all perfectly assembled is mesmerizing. Take a look at some images from Huawei's factories right below.
EMUI, Huawei's custom Android interface
We also had a chance to speak with executives responsible for EMUI, Huawei's custom Android interface that has over 27 million active users and works on top of Android 7.0 Nougat.
EMUI in many ways feels like an interface for power users: it brings features like "twin apps" that allow you to run two instances of an app at the same time (so that you can check your work and personal Facebook accounts for instance), as well as the signature 'Knuckle gestures' that allow you to draw on your screen to quickly launch apps. Go into the settings, though, and you will notice the similarity with iOS, with the lack of an app drawer contributing to that. Still, except for this and a few isolated instances, EMUI is a skin with its own character and personality.
The latest version of EMUI is 5.1 and it is a big change over the stock Android interface in all aspects. From the way it handles notifications, to the visual style, the icons and the themes, it is vastly different. The interface runs on the company's two flagship series: the Huawei P10 and P10 Plus, as well as on the Huawei Mate 9 / Pro phones. But EMUI 5.1 is about more than what's on the surface: under the hood, the platform uses machine learning and smart CPU and memory allocation to ensure that your phone stays fast even after you use it for months. While many Android phones slow down with age, EMUI ensures that Huawei phones will remain fast by focusing on improving key weaknesses.
Machine learning is used to spot the most commonly used apps, which get priority resources, while those that are not in use are quickly and effectively compressed and prevented from draining your phone's resources. By smartly allocating CPU resources, Huawei is able to reduce app launch time by between 20% and 70%. Other techniques that Huawei used are database and graphics rendering optimizations, and a new and faster F2FS file system. Huawei execs proudly tells us that Google itself has adopted some of its optimization practices in newer Android versions.
Huawei also takes security very seriously. The company goes to great lengths to ensure that it delivers a clean interface. Huawei has its own security vulneriability scanning platform, SecDroid, developed to find and detect the latest security vulnerabilities in software. Huawei also tracks and reacts to user complaints: unauthorized phone unlocking, mobile payment security and processor core vulnerabilities have been addressed. The company has also developed a CPU core protection technology, giving users one more security layer.
Looking at the future
"It seems that all major phones in the second half of the year will have a bezel-less display,"
a Huawei executive dodged the inevitable question about the company's future products. We take this as a hint that Huawei is certainly not blind to what happens in a market that has once again revved up the innovation engines in 2017 after a few quieter years.
Another Huawei executive starts speaking about the company's ambitions with a rather straight-forward admission: the company is here to beat Samsung and Apple. He quickly corrects himself by saying that 'beat' is probably not the right word, but overtake them in terms of sales definitely is.
In just several years time, Huawei has grown tremendously. And in just a few more, people in the West might have finally learned how to say its name right. There are no guarantees, though: in a market thriving on innovation and timing, it still feels like Huawei is fighting an uphill battle.
From what we saw, though, one thing is evidently clear: Huawei is built around a very stable pillar and a very specific culture, around values of hard work and humble attitude that feel very... 'traditionally Chinese', if you will. Strangely enough, it's hard to see Huawei as an innovator. Instead, we heard many times the following mantra: Huawei partners with others in areas where it does not fully feel like an expert. Take the Leica partnership for example, where instead of reinventing the proverbial camera wheel, the company chose to partner with an industry veteran. It makes sense, but it is also not something that others do: we cannot imagine a statement like this coming from Samsung and Apple. What we certainly did feel at Huawei, though, was a commitment to quality and reliability, a very intense focus on getting things right rather than a rush towards flashy new features.
Finally, we should say that we did not get to see much of is Huawei's efforts in hardware. The company makes its own Kirin chip, and the latest one, the Kirin 960, is one of the most powerful in the Android universe, a remarkable engineering work that we only expect to get better in the future.
Right now, Huawei has two big and bad weapons to stand against the iPhones and Galaxies of the world: the P10 family and the Huawei Mate. As a conclusion to all this, you can find our detailed reviews of both right below: