A government-funded app is here to stop drunk driving; taxpayers find it to be a waste of resources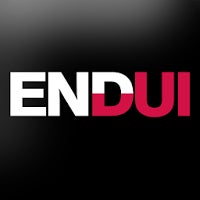 ENDUI (End DUI) is a federally-funded app, developed by the Maryland Safety Office, which aims to measure users' reflexes after a drink, and report to them whether they should be driving or not. Alternatively, it would show users just how bogged down their reactions are after a couple of drinks, and serve to call them a cab right after.
When first run, the app will take your metrics – age, weight, sex, etc.; then, you have to enter each drink you've had for the evening (because we all know that anyone who goes on a bender also likes to jot down each shot they take in a drinking log). Afterwards, ENDUI will supposedly come up with a result, telling you whether you've had one too many, or if you're fine to drive. Additionally, the app offers two games, which test cognitive abilities, and help it (and you) narrow down the decision on whether you should be behind the wheel or not.
Should the app find you incapable of driving home safely, it will offer to call one of your (pre-entered) friends to pick you up, or a local cab.
Well, at least that's how it's supposed to work in theory. A lot of users are reporting that punching in a crazy amount of drinks and intentionally failing at the games will often result in the app still telling them that they're good to drive, which is a potential danger, considering how people who've had a few drinks only need the smallest amount of validation in order to make the wrong decision and jump in their car. Needless to say, some taxpayers feel like this is not the best way to spend $50,000 of federal money.
Did you test the app yet? What do you think?
Download:
iOS
|
Android
source:
AP
via
Engadget