A fifth of Android gamers name the bathroom as the best gaming spot (infographic)
19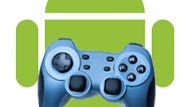 We knew mobile gaming was addictive – we've seen people do it in the subway, we've seen people do it in parks, but there's one private area no one peeks at – your home. And if we'd have to account for the 3,500 Android gamers surveyed over at Androidandme, that's exactly where the action happens. Where exactly you might wonder? While nearly a third go with their home as the favorite gaming spot, a solid fifth of all users specifies that their favorite place for games is…
the bathroom
.
Interestingly, an impressive 23% of respondents play games for
over 5 hours weekly
in total. But that doesn't necessarily mean that people tend to spend a lot on games – actually most users wouldn't pay more than $3 to $5 for a game and only 12% are willing to sacrifice over $10 for an app. Combine this with only 1 purchased game a month, and the survey, carried around Android users, shows that they might have well live a happy life with the plentiful free titles available on the platform.
The majority of users also didn't have more than 2 to 3 apps and didn't found
multiplayer
to be the most needed feature for Android games. Do some of your own gaming habits coincide with what the summarized data shows?
source:
Androidandme