A device that unlocks iPhones is becoming more common at law enforcement agencies across the U.S.
18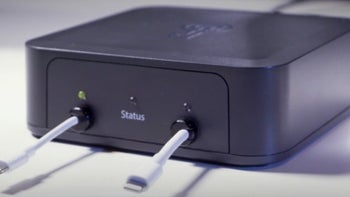 Law enforcement
agencies across the country have been buying a tool which is reported to
unlock any iPhone
. This device is rumored to work on even the
iPhone X
and IOS 11. It can bypass encryption and also unlock the device. The device is a small 4x4 inch box with two lightning cables. It reportedly ranges from $15,000 USD to $30,000 USD depending on which version is purchased. The higher end device has no unlock limit while the cheaper version requires internet connection and is limited. Supposedly, the technology takes somewhere between three hours and three days to unlock a phone, depending on the sort of password used.


Gone are the days of law enforcement demanding a back door from tech companies.
At least when it comes to Apple devices. It would seem that law enforcement has a cheaper alternative compared to the millions of dollars spent in the past to access phones. It has become commonplace for law enforcement to
complain about encryption
on everything from apps to phones to computers. It is easy to see why multiple agencies have been buying multiple devices and more are placing orders every day. Some agencies reported to have the device already are the Maryland State Police, U.S. State Department, and even the Miami-Dade Police. Other entities are planning on buying the device and these include the Secret Service as well as the Drug Enforcement Agency. So far law enforcement officials that have spoken about the technology are quick to include that the device is used to access a phone only when legally permitted to do so. It is safe to assume that this will become a much discussed topic as
technology privacy concerns
continue to be on the forefront of public discussion.