A bunch of new Sony i1 Honami photo samples remind us that the tease is hardly over
64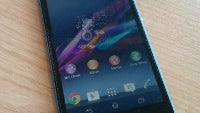 There's definitely something to besaid about human nature when it comes down to leaks and theirseemingly universal appeal. Sure, these smartphones, or whatever, areusually not that far into thefuture and are supposed to come "soon". Unfortunately for"soon", "right now" has been stealing the show since the dawnof men.
If somehow the title and theabove didn't allow you toglean with sufficient certainty what this one will be all about, thenlet us put it more explicitly – today is no exception when it comesto leaks, and instead of settling for a wait, we're gulping up thesenew bits of information right up. And who's under the spotlight? Why,Sony'supcoming high end smartphone, currently known as the i1 Honami,and its camera module, of course.
As those of you who have beentailing the Sony Honami from the start will surely know, besides themassive processing power that will be snugged underneath Sony'ssignature glass and plastic exterior resides another notableinternal. Namely, the alleged 20.7MP camera that Sony die-hards arehoping to, at the very least, hold its ground when stacked againstthe Nokia Lumia 1020. And while we've already seen the first fewsupposed photo samples, our appetite for more has hardly beensatiated. To that end, a number of new photo samples have beenbrought to our attention frommultiple sources sharing a similar story. All of the alleged SonyHonami samples you'll see below carry the same EXIF tag: taken by adevice with a model number C6903 (Honami LTE), shot in 8MP, 16:9 modewith a camera aperture of f/2.0. These are most probably snapped withpre-production software and/or hardware, so we're aren't going tojump the gun just yet. As always, keep the salt at an arm's length,for these are obviously unconfirmed.