A Samsung 'Lucky-LTE' device crops up with an Exynos 8890 and 4GB RAM, posts great score
31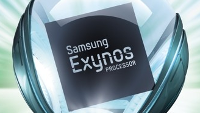 Samsung's decision to ditch Qualcomm in favor of its own Exynos chips, who had leapfrogged the San Diego-based silicon slinger's offerings and moved to a superior, 14nm process, was met with complete surprise. Yes, it makes sense for a company that makes its own chips to use them in their phones, but until very recently, Samsung's semiconductor unit was lagging behind, so Qualcomm was an obvious partner for its super high-ends. If a new benchmark run through GeekBench's suite of tests is any indication, this isn't about to change: a new, mysterious device was spotted supposedly running an unknown Exynos 8890 system chip.
Dubbed 'Samsung Lucky-LTE', the device manages somewhat consistently high scores — across two dozen retries — that actually exceed what the Galaxy S6 achieves, and is neck-and-neck with the Note5. This discrepancy is likely the result of the Lucky-LTE's 4GB of RAM on board, equal to the module available with the Note5, but more than what the Galaxy S6 has available. From what we see, the chip is based on 64-bit ARMv8 architecture and sports eight cores clocked at just under 1.4GHz, with Android 5.1.1 Lollipop handling things on the software side.

Considering that the supposed Exynos 8890 posted similar results to ones attainable with an Exynos 7420 device, we can't help but advice caution — GeekBench is not impervious to mistakes and it can be tricked into reporting fake values. On the other hand, the 8890 could be a real chip that simply hasn't been worked on enough just yet, so it could prove meaner in the future. In any case, it's quite likely that work on a successor to the Exynos 7420 has been ongoing for a while now, and we'll get to see a successor at some point in 2016.
Thanks for the tip, Zami!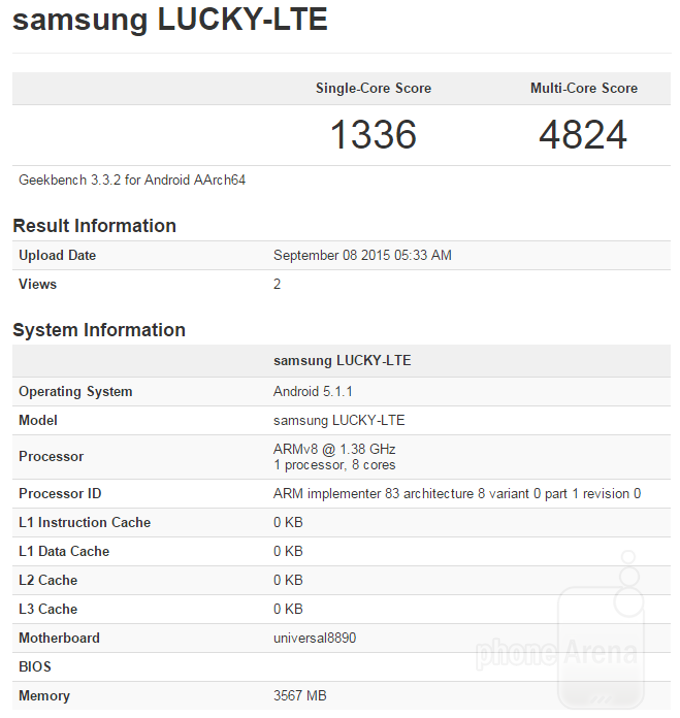 Recommended Stories