91% of American adults feel like they have lost control over their personal data
11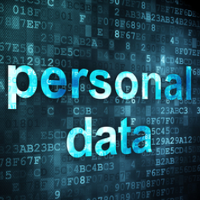 According to Pew Research, Americans feel that they do not have any control over their personal information. In fact, a stunning 91% of those surveyed in the country, say that they have no control how companies receive and use their personal information. This is important, because 88% feel that it is very difficult to remove incorrect information about them that is posted online.
Do you use Instagram or Twitter? Are you a Facebook devotee? 80% of those who use a social networking site, worry that advertisers and businesses can access the personal data that they put up on such sites. 70% of social networking users are worried about a more threatening presence. This group worries that the government sifts through the info they share, without so much as a heads up. 81% of those asked said that they are not comfortable sharing data on a social network.
It seems that Americans feel the most secure about their personal information, when they are using a landline. 16% feel that their data is very secure when using a wired handset, as opposed to the 9% who feel that way when using a cell phone. Only 5% feel very secure about sharing information via an email.
So just what information do Americans consider the most sensitive? 90% put their social security number at the top of the list. Your health and medications you take are next, with 55% considering this information very sensitive. Your religious views and political leanings are considered very sensitive by just 22% and 20% of those asked, respectively. That tells us how things have changed in the connected age. Politics and religion used to be two topics that you were not supposed to share with anyone but your spouse. These days, the content of your email (52%) and text messages (50%) are considered more sensitive.
source:
Pew
via
LATimes