8 completely unique apps that you have to try out
1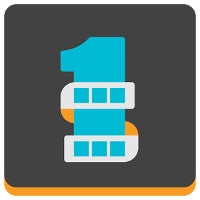 After so many years in the industry, it's fair to say that we've covered the basics at PhoneArena as far as apps and games go. We have selections of calendar apps. Lists with camera apps. Collections upon collections with music and video playback apps. The very best of games—in genres ranging from first person, through third-person shooters and board games, down to horrors and puzzles. These are just a few examples of the popular categories of apps that most of our readers look for.
But these are rather predictable. A selection of calendar apps? You don't really expect anything exciting out of that one, even if we've hand-picked some pretty rad calendar apps. They're calendar apps, after all. How exciting can a calendar app be? Calendar apps.
Anyways, it being Monday, we figured we'd go for something a whole lot more unpredictable and unique—a selection of just a
few
of the novel apps we've come across in the past. Not one of these is similar to the one after it, and they all offer something truly unique that we believe many of you will love.