7 best free fighting games for Android and iOS (2017)
2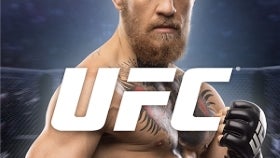 There isn't a single gaming platform that doesn't have fighting games. Some of them are quite brutal, such as the latest Mortal Kombat games, while others are quite family-friendly, such as Super Smash Bros. But they all have one thing in common – they are the perfect type of games for the competitive players.
Whether you want to prove you're better than everyone, or you just want to decide who gets the last slice of pizza, fighting games are the way to do it. They provide level battlefield for the opponents to settle their disputes in, short rounds that make the gameplay enjoyable for casual gamers, and steep learning curve that appeals to the hardcore brawler fans.
This formula works surprisingly well on mobile devices too, especially when the controls get simplified a little. So, without further ado, here are the seven best fighting games on Androind and iOS.
Shadow Fight 2
Shadow Fight 2 is a singleplayer fighting game, in which you must defeat all the demon bosses and close the Gate of Shadow. In order to do that, you will have to go through their minions first, by upgrading your character's skills, weapons, and armors.
The game features beautifully animated combat system, which is extremely fluid and satisfying to use. The two shadow fighters in each match look almost lifelike, and the backdrops are gorgeous. The UI is a bit confusing at times, but it's nothing that you can't get used to.
EA SPORTS UFC

It doesn't get much closer to Mortal Kombat in real life than the UFC. And just like with any other sport, EA Sports has made a game about it. Enter, EA SPORTS UFC – the official UFC simulator for Android and iOS.
The game features 70 different fighters for you to play with, and climb your way to the top of the league. Each of them comes with their own custom moves for you to employ in your battles, which are pretty well animated.
The graphics are on-par with the rest of the game – not too fancy, but still pretty good. So, if you happen to be an MMA fan, this is the fighting game for you.
Injustice 2
Injustice 2 is the sequel to the hit DC Comics-based brawler, Injustice. Obviously, neither the first nor the second game are as fleshed out as their PC and console counterparts, but they're still pretty fun.
The game lets you assemble and develop your own roster of superheroes and villains, such as Wonder Woman, Batman, Harley Quinn, and so on. Then you pit them in battle against just as strong opponents.
Injustice 2 comes with a revamped combat system, completely made out of swipes and taps and gorgeous graphics. The problem is that the game is quite heavy, so you will need pretty solid hardware in order to play it without any issues.
MARVEL Contest of Champions

MARVEL Content of Champions is a fast-paced brawler with the familiar characters of the Marvel comic books. You can assemble a team of superheroes to fight evil with, and complete different singleplayer quests of fight against other players' teams.

The combat mechanics rely mostly on swiping, which makes you character attack. Movement happens automatically – your character will run towards the enemy whenever they get too far apart during battle. Despite the simplistic controls, though, Contest of Champions is a pretty fun time waster.
WWE Immortals
When it comes to the WWE, there are very few mobile games that actually provide fighting mechanics, for some reason. It almost seems like the company doesn't understand that a fighting sport games are actually a thing.
WWE Immortals, however, is one of those few rarities. However, instead of having the WWE Superstars and divas fight in a ring, as seen on TV, they duke it out in a fantasy settings, with superpowers and everything.
The game plays a lot like Injustice 2, probably because they're both developed by the same company.
Power Rangers: Legacy Wars

Power Rangers is an institution, so everyone who grew up in the 80s and 90s was excited when the new film was announced. With it, mobile gamers got Power Rangers: Legacy Wars – the game to put all other Rangers games to shame.

It features battlers from just about any Power Rangers franchise ever created, and an interesting combat system. There are no regular hits in the game. Instead, there is a slowly-recharging power bar, and different ability cards which you can queue one after the other. Each ability depletes a portion of the power bar, when performed.

It's an interesting concept that we actually enjoy, despite it not being the regular brawler formula.



Real Steel Boxing Champions
What could be better than a fighting game that makes robots beat each other into scrap metal? One that features full real-time controls, unlike most mobile games of the genre. Real Steel Boxing Champions is just that.
The game makes you assemble your own robot from various parts, and then fight against other mechanical creations in the ultimate battle for robo-supremacy. It also comes with a full D-pad and three action buttons – light attack, heavy attack, and block.
One would expect that touch controls would be too clunky for this to work, but they're surprisingly good and easy to use. This, in turn, makes Real Steel Boxing Champions a rather fun game to play.
Recommended Stories