7" Apple iPad unlikely to arrive in 2012
8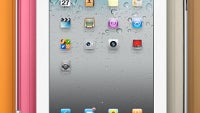 The iPad rumor mill has already started churning as the March-April timeframe when Apple updates its tablet offering is coming closer, and one thing rumors have been ambiguous about is the arrival of a
7-inch iPad
this year. The allegedly extremely popular $199 Amazon Kindle Fire and the slightly more expensive Barnes & Nook Tablet, have both heated up talks about Apple's reply with a smaller, 7-inch iPad. But it seems that those rumors are not about to come true, at least not this year.
There's a couple of reasons for that. First of all, let's mention, though, that it's been pointed out previously that Apple has already tested a 7-inch iPad. Actually, it's had it all along the 9.7-inch iPad, but chose not to release it because of CEO
Steve Jobs
thought that such a small screen was just not enough for the intended software.
Wedge Partners analyst Brian Blair recently also said that there's no chance that Apple will launch a 7-inch iPad this year. "Don't expect a 7-incher,"
Blair said.
"While we believe Apple has tested 7 inch screen prototypes for over a year, we don't currently expect the company to release anything in the 7-inch size in 2012."
It's hard to think that Apple would make a 180 degree turn on tablets so soon after Jobs passing. And here's Jobs detailed and very reasonable explanation on why there's no iPad with a smaller display:
"One naturally thinks that a seven-inch screen would offer 70 per cent of the benefits of a 10-inch screen. Unfortunately, this is far from the truth. … The reason we [won't] make a 7-inch tablet isn't because we don't want to hit [a lower] price point, it's because we think the screen is too small to express the software. As a software driven company we think about the software strategies first."
But there's something different Apple could do to better sell the iPad. When it launches the iPad 3, the company is likely to slash the price on the current second-gen iPad and thus become more competitive in the price segment below $500, and possibly $400. Blair believes that the iPad 2 could drop to between $349 and $399 for the basic Wi-Fi-only 16 gig model.