6 mighty annoying things that manufacturers do (or don't do), part 2
16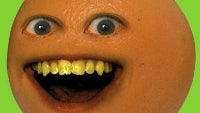 Doing what we do, we get to check out
a lot
of devices every year. Sure, not all of them go through our in-depth reviewing process, but just because one hasn't been published on the site doesn't mean that we haven't actually played around with it in person. This may sound vaguely familiar if you happen to be the family nerd on all things mobile, and are constantly asked for help with this or that problem on all kinds of different smartphones.
But as the body count goes up during the years, so does our unwritten list of things that manufacturers do or don't do, sometimes annoying us within an inch of our lives. Of course, the aim of this second edition of the selection isn't meant to thrash manufacturers — they're spending a ton of money constantly trying to improve their products for us — but rather to serve as important reminders that, even at the highest level, some smartphones can disappoint.
So,
like before
, we sat down and brainstormed for a while, before coming with another 8 Do's and Don'ts going forward. Yes, these aren't deal-breakers by themselves, but we sure can do without them.