6 Daydream VR launch games that will grab you by the retinas this Fall
4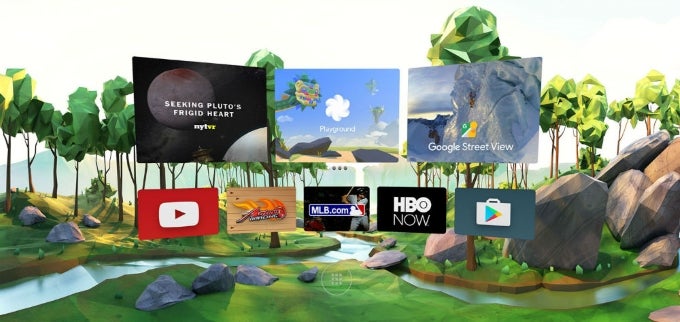 Virtual Reality is a sizzling buzzword in the technological community. Total immersion inside a digital world of unlimited opportunity is something we have been craving for decades. And now, the prospect is more realistic than ever. Even in their infant stages, VR games and applications show a lot of promise – and that's the way it should be, given that giant technological companies, talented game studios, and movie production houses are working together to turn VR into a $30 billion market by 2020.
technological giants, game studio legends, and movie producers are working together to turn VR into a $30 billion market.
The latest big name to make a rift in the VR headlines is none other than Google, who's announced its Daydream platform for Android. Launching this autumn, it bundles a headset, wireless controller, and a reference development platform. While Google didn't reveal anything specific when it comes to release dates and prices, it was keen to announce that major game publishers like Ubisoft and EA are on-board with its plans. They, along with smaller game developers have already shown bits and pieces of working VR titles to have us riled up for the future.
While the upcoming Daydream VR titles collection is quite small at this point, these six titles we're looking forward to do show a lot of potential. If you have a Daydream-supported device, chances are you will be able to don a mobile VR headset and sneak inside their virtual worlds later this year, or in early 2017. Get ready for...
Dungeon (Epic Games)
Release date: TBA

Ever since its Citadel demo proved console-quality graphics are possible on a tablet in the distant 2010, Epic Games has been the one to show what cutting edge mobile technology is – or will be – capable of. It's no surprise Epic announced a full-fledged playable demo of a Daydream-enhanced game to show off its Unreal Engine 4's support for Google's VR platform.

The Dungeon demo puts players inside fantasy-themed halls and lets them explore the dimly lit surroundings, interact with different items and magical spells, escape traps, kill medieval bugs, and battle the spider queen. Technically, Dungeon is just a demo, but we all know how Citadel evolved into the hit, graphically intense franchise Infinity Blade (on iOS). There's no chance Epic doesn't have something thrilling in the making!



Need for Speed: No Limits VR (EA)
Release date: TBA

EA Games was quick to unveil its first Daydream-powered title, and we know it's shocking, but it's a Need For Speed game. No Limits VR is supposed to cover all the bases of a proper racing game, and then some – all in hyper-immersive VR action. EA promises a large car park, tune-ups, intense competition, driving for reputation and climbing in the street racing ranks. Little information is available at this point, but we expect dazzling visuals and a VR driving experience on the thin line between ecstatic and terrifying.



EVE: Gunjack Next (CCP Games)
Release date: Fall 2016

CCP Games's EVE: Gunjack is an exhilarating space combat simulator with breath-taking graphics and intense gameplay for the Samsung Gear VR. It was a game that raised the bar for VR gaming early in its existence. The studio is now working on a Daydream-powered sequel to it, titled "Gunjack Next." The game is scheduled for this fall, and it is said that CCP's Shanghai HQ is "working closely" with Google to leverage all the power and features of Daydream and high-end mobile hardware.



Wonderglade (Resolution Games)
Release date: Fall 2016

There's little we know about Wonderglade, but the game ought to be an example of a VR themepark. It's described as "a whole world of carnival-themed gameplay" contained inside a game that's built to take full advantage of Google's Daydream controller. It could turn out to be a collection of mini-games, such as darts, ring tossing, ball throwing, and other fun activities that could work out well in VR. Hopefully, Wonderglade will look at least as good as the single screenshot we have makes it seem!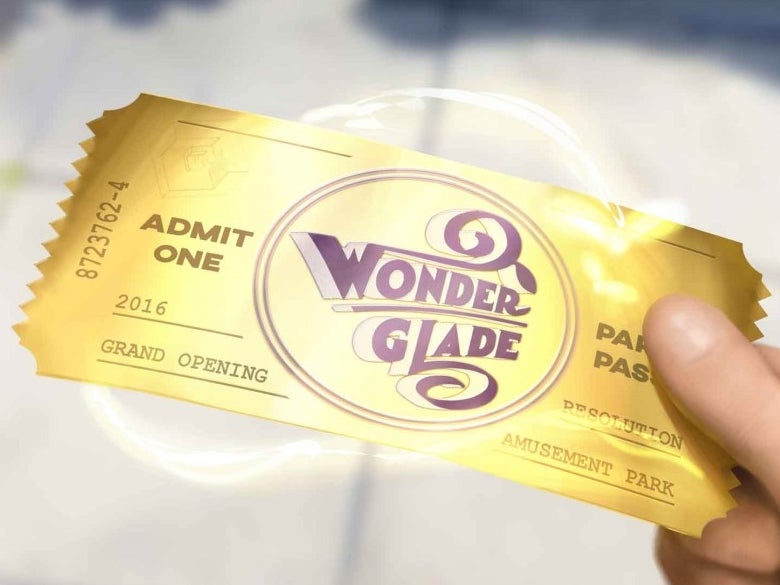 Underworld Overlord (OtherSide Entertainment)
Release date: TBA

OtherSide Entertainment is mixing old-school Dungeon Hunter vibes with a bit of an Ultima setting into Underworld Overlord, its upcoming Daydream VR title. UO will be a an 'action / strategy' hybrid of tower defense and 'god game' mechanics, which sounds fairly ambitious for a VR game at this point. You will be a dungeon master controlling a horde of monsters and placing traps to stop adventurers from stealing your treasures. The game is specifically tailored to the Daydream platform, developed in close collaboration with Google. It also connects with the upcoming Underworld Ascendant game by sharing creatures, characters, and lore.



Playground (Google)
Release date: Fall 2016

Playground is the little Daydream demo that Google showcased on stage at I/O 2016. It's a launch title from Google itself that will feature mini games and take full advantage of the motion controller. It's quite possible that Playground will ship with Daydream as an introduction to the platform, easing users into the experience and helping them get used to the simple, but powerful controller.




ALSO READ