6 Android apps for keeping your own secret diary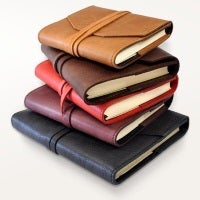 When it comes to keeping written track of your own experiences, you have all the note-taking, article-writing, journaling, and blogging tools you need right at your disposal. Heck, you can still go the pen and paper route in this day and age, although mobile apps offer more fully featured and exciting digital alternatives that shouldn't be overlooked. The Google Play Store is rich with options, with many users already opting for extremely popular apps like Evernote, OneNote, and Google Keep, to name a few.
While these handle the writing and keeping everything in sync across your devices part just fine, enthusiastic journal keepers should look for something made with their needs in mind. There are apps that let you turn your writings into beautiful compositions that contain photos, videos, and other multimedia accounts of your life experiences, in addition to a variety of useful features. For starters, check out six great Android apps to keep a diary with.
Also read: