5G smartphone sales are expected to grab shockingly little market share this year
10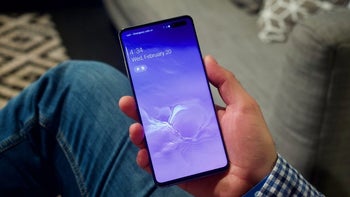 This is the Galaxy S10 5G that very few people will apparently buy
It feels like an exciting time to be alive and passionate about mobile technology, as
innovative form factors
and
a new standard for cellular connectivity
are widely expected to transform today's smartphone market in ways that were previously unimaginable. But this mobile industry revolution may take a little more time than we had hoped, given all the refinement work that still needs to be put into
foldable devices
and
sluggish 5G network rollouts
around the world.
While the global market is still eventually predicted to return to (relatively modest) growth, overall smartphone shipments could take another hit of 0.8 percent this year, according to the latest forward-looking
report compiled by the International Data Corporation (IDC)
. That doesn't sound so bad, but if it pans out, it will translate into a decline of roughly 10 million units
compared to 2018's total
, which in turn was a whopping 60 million or so lower than the score registered in the previous year.
2019 would become the industry's third consecutive negative year, but perhaps most notably, the IDC expects 5G-enabled smartphones to account for a microscopic 0.5 percent share of the market's overall shipments of 1.39 billion units. While we've been repeatedly warned by industry experts and market researchers that 5G adoption will be slow out the gate, that's a shockingly low number by any standards.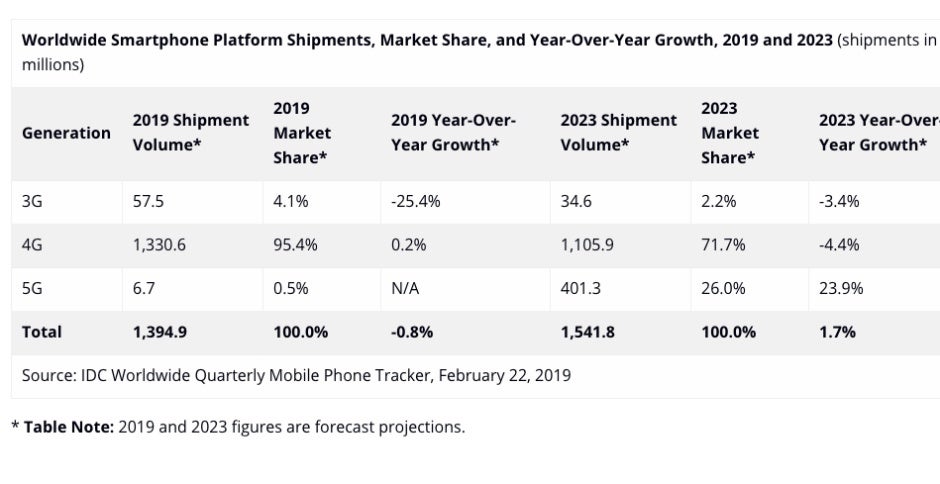 We're merely talking about 6.7 million units here, even though around a dozen companies have already confirmed plans to launch 5G handsets over the next few months. It sounds like Apple may not have much to lose
being a late adopter
, although the market should grow steadily through 2023, when 5G shipment volumes are forecasted to exceed 400 million units, yielding 26 percent share.
No words on when we might see 4G phones surrender their global crown to next-gen devices, but we assume that's going to take another few years at the very least.