5G modem Mod for the Moto Z is a possibility
3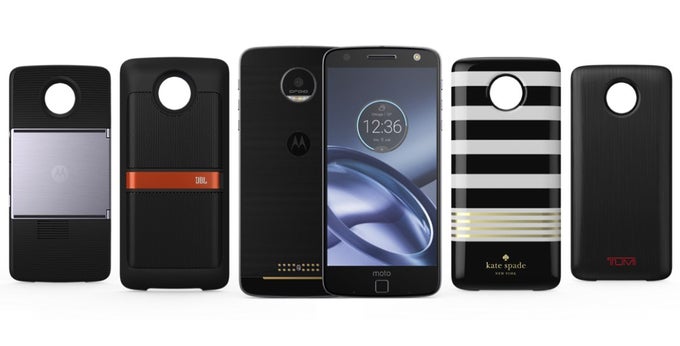 Motorola's Moto Z line of smartphones is technically the only modular design that actually worked commercially. It's not as modular as Project Ara by Google was planned to be, but it still offers a lot of flexibility. And with the five Mods already available, it has proven that the concept can work.
As the company is
gearing up to release two new Mods
, John Touvannas, Senior Director of Product Management, talked about the future of Mods at a press event in Chicago on Thursday.
He mentioned that one of the next Mods for the Moto Z series could very well be a 5G modem. This will allow Motorola to beat the competition to utilizing commercial 5G speeds. It will also allow users to get 5G connectivity cheaper, since they will have to buy only a module for their Moto Z, instead of an entirely new device.
According to Touvannas, half of Moto Z owners are already utilizing Mods, 20% of which are the camera and projector modules. He also elaborated that the modular design is the main reason people go for a Motorola phone, over any other brand.
"It's the No. 1 driver by quite a bit,"
he said.
Motorola also shared some user-sourced data that shows the usage of Mods. If it is to be believed, the currently available 2220mAh battery mod is being used for 37 hours a week on average, while the projector is being used for about 10 hours a week.
The company also announced that it will try to make four new Mods for every quarter of 2017, so we might be seeing as many as 16 different Mods next year. A lot of which will probably come from
user ideas via an Indiegogo challenge
.
via
PCMag