5 up-to-date Android call recorder apps that are free and don't need root
24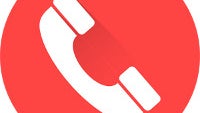 We've all found ourselves in situations where important information is given (or dictated) us over the phone, and know all too well that scrambling for a pen and piece of paper is not always an option. Whether you're behind the wheel or simply in the middle of nowhere and can't take a memo, or you just want to settle whether your girlfriend really said seven o'clock and not eight, smartphone's call recording feature is a useful one to have.
Unfortunately, not all manufacturers have baked support for call recording into the interface, even though the drivers themselves are present. The reason for this typically has to do with the legality of this — some countries forbid it. But if you're just trying to squeeze some extra usefulness out of your smartphone and not ruin the world, there's a way for you to record calls anyway — and completely automatically.
Enter third-party call recording apps. There are plenty of those on the Play Store, but we decided to only pick five that satisfied several requirements. Namely, they'd have to be free, not require root, work on Android Lollipop (tested on Galaxy S6), be up-to-date with their interfaces, and... well, do what they say they do — record calls. The five finalist below scratch all these off the list.
Keep in mind that some devices simply have this feature disabled outright. Due to no fault of the apps below, your smartphone simply doesn't support call recording. If you're really set on getting this feature, your best bet would be to root your device and look for a guide that outlines how to get the feature through Xposed.
Automatic Call Recorder
Last updated in February, Automatic Call Recorder is among the most popular call recording apps, with downloads running into the millions. This is well-deserved, for the app has a sleek interface, worked perfectly in our experience, and offers a truckload of customization options and fail-safes that ensure that even the initial setup doesn't work for your device, there's still hope that a different set of options will. It is, of course, free, but you can get some extra functionality through the premium version.
Call Recorder - ACR
Last updated in the beginning of the month, it should come as no surprise that Call Recorder - ACR, or just ACR, has a Google-esque interface design to it. But don't let the minimalist layout fool you — the app's setting menu is chock-full with options and has support for different audio encodings, automatic deletion, and password-protected repositories of recordings. The app is free, but some features require the 'Pro' version.
Call recorder (Free)
Call recorder (Free) is another favorite among Android users, with anywhere between 1 and 5 million downloads. Like the other two, Call recorder (Free) has a 'Full' version available, which unlocks even more functionality than is already available. Again, you can change audio encodings and quality, switch recording sources in case the default option doesn't work for your device, set rules for when recording start and how long they have to be for the app to keep them, and a ton more.
Call Recorder
Don't let Call Recorder's icon fool you — while retro-looking, the interface is actually up-to-speed with Google's guidelines (not Material, but KitKat-esque). Don't underestimate the app, either — it's one of the oldest on the Play Store in this category, and has so far amassed anywhere between 10 and 50 million downloads, which is about as much as all the rest combined. Our favorite feature? Automatic synchronization with your cloud storage account!
Smart Auto Call Recorder
Last on our list is Smart Auto Call Recorder, which is free, is a breath of non-minimalist, fresh breath design wise, and offers goodies such as different audio sources (in case the default option doesn't work with your device), various audio encodings, auto delete rule set, and file synchronization.