5 things that could have made the new HTC One (M8) even better
61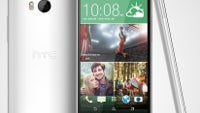 As per old PhoneArena tradition, once a flagship finally sees its official inauguration, it means that it's time for us to put it through quite the number of hoops in order to truly see what it's made of. We go to great lengths before reaching a verdict, but we honestly believe it's worth it as it's then helpful for both potential buyers and manufacturers alike.
Despite the slightly negative tone so far, we do have to point out that
we loved the new HTC One
. It holds a special place in our hearts. Because it stands its ground and continues to push in the direction HTC deems most aligned with its own philosophy. And while we have a healthy respect for that, we can't help but point out the shortcomings of the phone, the very same weaknesses that are very likely to find their way into consumer's decision-making process. And that's completely natural, especially now that we, frankly, have a slightly overwhelming number of options to pick from.
So though the many merits of the HTC One M8 are indisputable, here's our stab at a beloved format, or the things that could have made the HTC One even better.