5 of the fanciest Bluetooth speakers you can buy when money is no object
10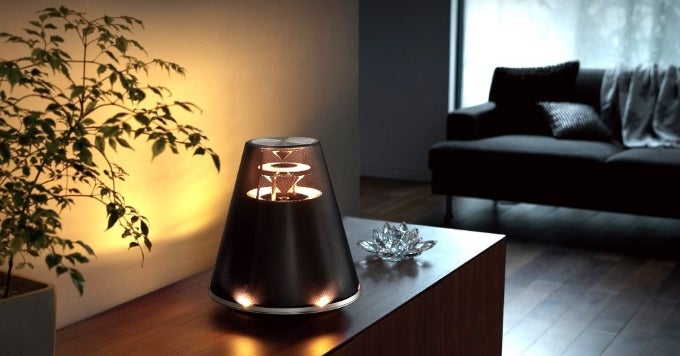 A Bluetooth speaker can be many things. It can be a nondescript object of various shapes and colors that connects to your phone without making a mess of wires and plays music a bit louder than your phone can go. Most of the time, sound quality is objectively iffy, but no one aside from your audiophile friends seems to object, and they generally don't hang out much. This type of speaker is about the cost of a good night out and you won't miss it terribly if it gets broken, gone, or stolen.
But throw more money at it, and this contraption of humble origins can reach surprising highs. Suddenly, you are looking at extensive engineering, extra-involved aluminum and fabric designs, high-resolution digital audio, elaborate speaker systems, connectivity that rivals your computer's, and odd bells and whistles that you never knew you needed. And you never thought that tiny speakers can sound this good.
Indeed, the wayward world of high-end audio is home to portable Bluetooth speakers as well, and the five specimens we've rounded up below could very well redefine your understanding of what a portable speaker can be. Oh, and don't be startled by the sound of your wallet aching as you go on reading!
Bang & Olufsen Beolit 15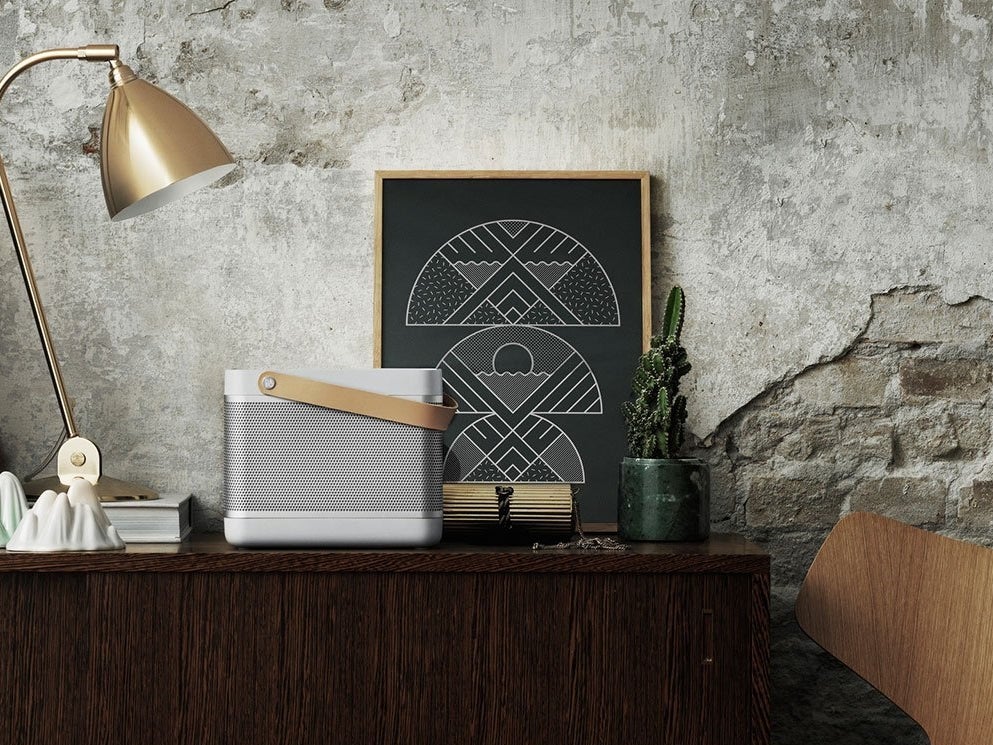 | | |
| --- | --- |
| Mono or Stereo | Mono |
| Connectivity | 9.3 oz (265 grams) |
| Peak power | 240 watts |
| Battery life | Up to 24 hours |
Known for bringing finely crafted and acoustically ambitious products to the mass market, B&O invested its expertise into the Beolit 15. The speaker has a sophisticated look and features True 360 omni-directional sound propelled by 240 watts of peak power, which means it can do some serious air pushing in the right room. The Beolit 15 also boasts a rechargeable battery that's good for 2 hours of music at full volume (careful there...), 8 hours at 75% volume, and 24 hours at 50% volume – according to B&O's tests, of course. While your battery life mileage may vary, the craftsmanship here leaves no questions – we're talking an anodized aluminum chassis, a non-slip rubber tray on top of the speaker, and a full-grain leather strap. While the speaker is mono, you do have the option of connecting another Beolit 15 wirelessly to create a stereo pair.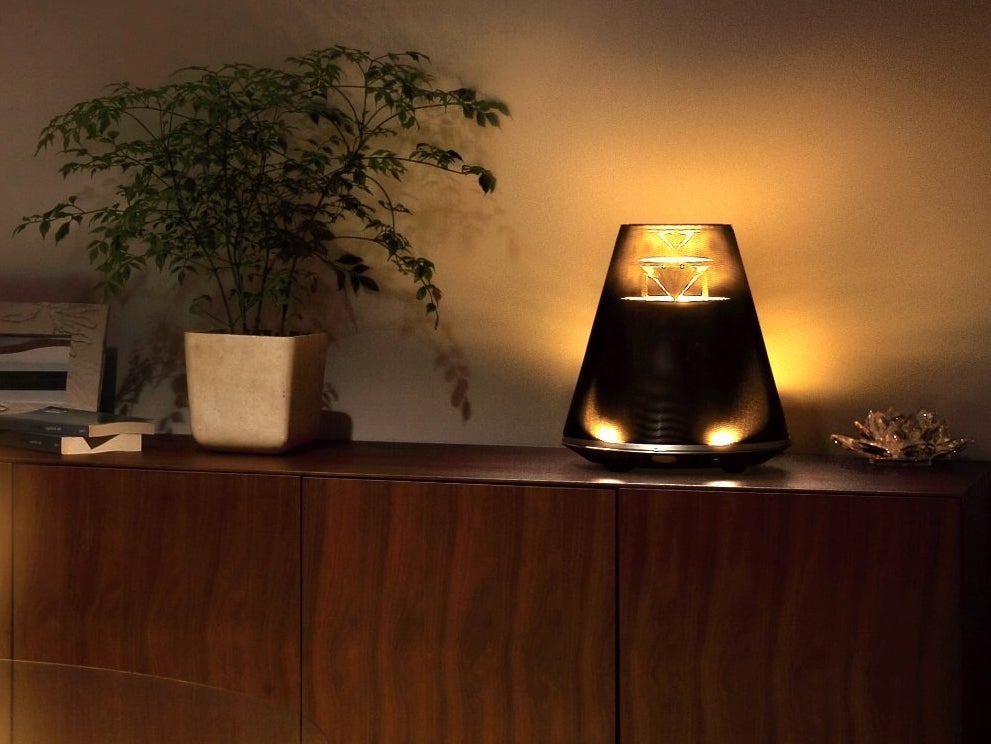 | | |
| --- | --- |
| Mono or Stereo | Mono |
| Connectivity | Bluetooth 2.1; line-in 3.5mm jack |
| Peak power | Not specified |
| Battery life | Mains-powered |
A cross between a night lamp and a Bluetooth speaker, the LSX-170 might not be one to fill the whole room with sound, but it does contribute its own brand of feng shui! The thing contains two upward-pointed speakers and a circle of six LEDs that create a glowing halo effect, depicting the 360 degree diffusion of sound. Made in the form of a semi-transparent tapered cone, the unit is aluminum-coated and polished to a mirror finish. The LSX-170 plays in tandem with the DTA Controller app that lets you turn lights on and off, adjust their intensity, control volume, set timers to turn audio and lights on or off at different times, and play music from your smartphone or tablet.
Vifa Copenhagen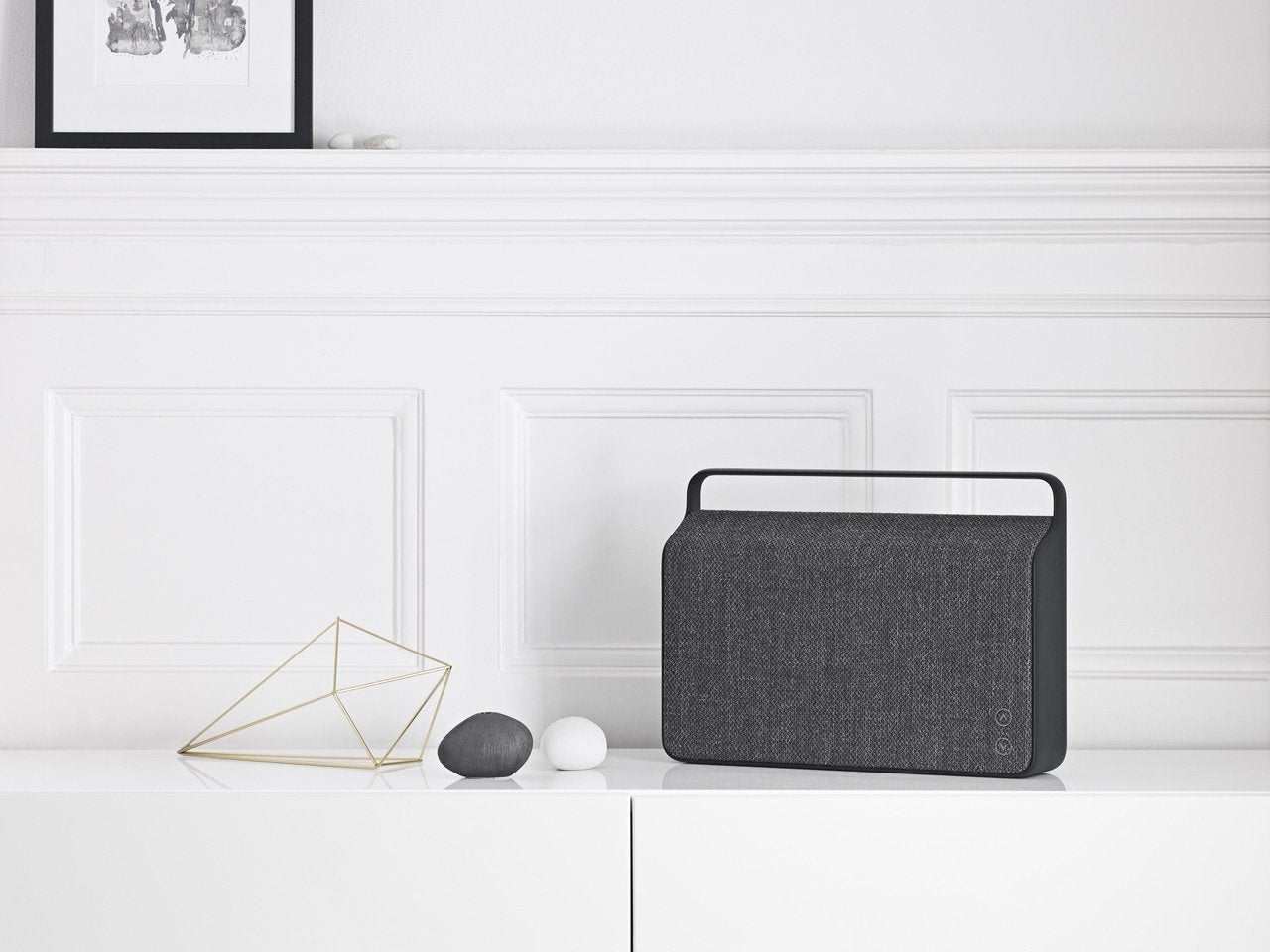 | | |
| --- | --- |
| Mono or Stereo | Mono |
| Connectivity | Bluetooth, Wi-Fi, Apple AirPlay, 3.5mm input, USB |
| Peak power | Not measured |
| Battery life | Up to 5 hours |
Vifa Denmark's flagship Bluetooth speaker boasts simple, organic lines. It's made of matte polished aluminum and is covered in textile, which makes for a nice play of contrasts. The Copenhagen can connect to almost any phone, tablet, computer, or another musical source via Bluetooth, AirPlay, dlna (with Wi-Fi Direct), analogue and optical connections. The speaker is equipped with two 1.1" tweeters, two 1.97" mid-range drivers, and two 3.15" force-balanced woofers for clear and powerful sound. It's powered by a rechargeable battery that allows for about five hours of constant playback. The Copenhagen can be controlled with the free Vifa app for Android and iOS.
Sony SRS-X99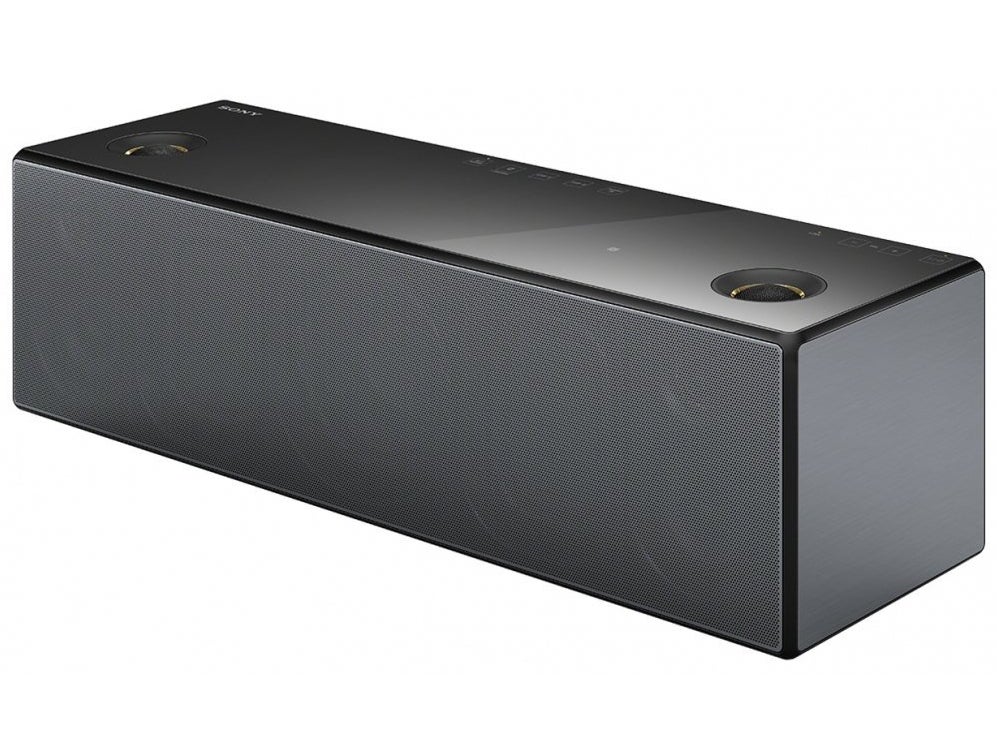 | | |
| --- | --- |
| Mono or Stereo | Stereo (2.1 channels) |
| Connectivity | Bluetooth, Wi-Fi, NFC, Ethernet, mini-jack input, USB x 2 |
| Peak power | 154W |
| Battery life | Not measured |
Sony's decades of expertise in hi-fi audio resulted in a badass all-around Bluetooth speaker. Underneath the SRS X99's understated, portable disguise lie 154 watts of power, 8 digital amplifiers, and 7 speakers (four tweeters, two mid-rangers, and a subwoofer) – wired to produce 2.1 channels of audio. The speaker connects via Bluetooth and Wi-Fi and has a 192kHz/24bit DAC for pristine audio conversion and native playback of the most popular digital audio formats (lossy and lossless). The SRS X99 can charge while you listen, too, thanks to two USB ports which transmit both audio and electricity. Oh, and it comes with a remote control for it, too.
Creative iRoar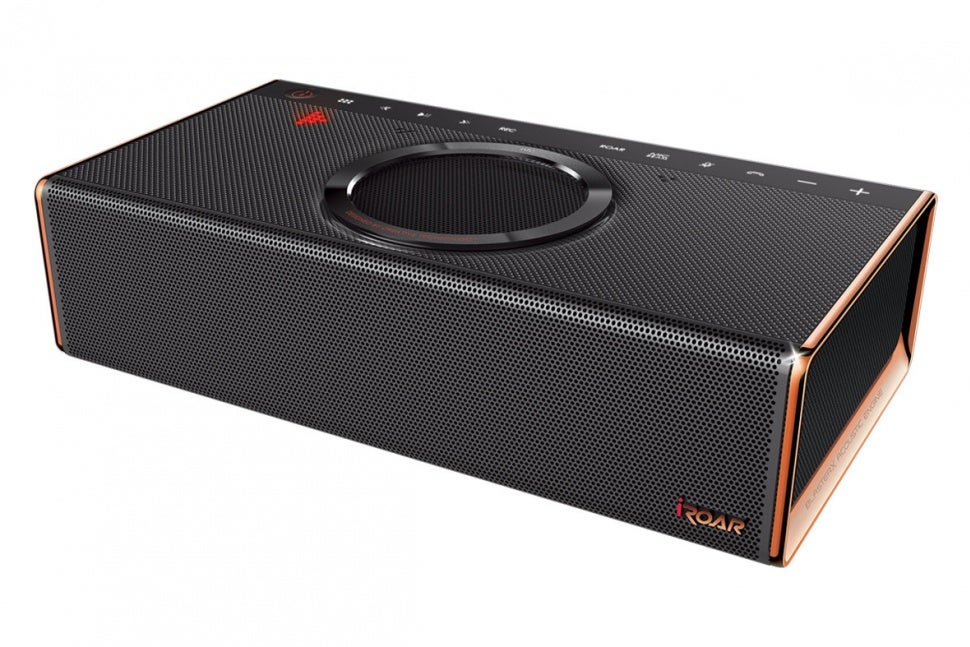 | | |
| --- | --- |
| Mono or Stereo | Mono |
| Connectivity | Bluetooth 3.0, NFC, 3.5mm line-in jack, microUSB, microSD slot, TOSlink input |
| Peak power | 40W |
| Battery life | Up to 20 hours |
Creative is still going strong, delivering impressive audio at reasonable price points. The iRoar (a name Apple will never use) looks pretty rad and boasts a 5-driver design, handling bass with an active 2.75in driver and two passive radiators. In case you feel like adressing the public or holding a karaoke party (please don't!), the iRoar also works as a wireless PA system, too – though you'll have to get the optional iRoar Mic for that. While it doesn't come with a remote control, the iRoar integrates with the free Dashboard app for iOS and Android so you can adjust the EQ and sound field from your mobile device. The iRoad's optical input lets you use it as a soundbar for your TV as well. And not only does the speaker provide about 20 hours of uninterrupted playback, it charges your mobile devices as well.
ALSO READ