5 of the best action games for Android currently available in the Play Store
12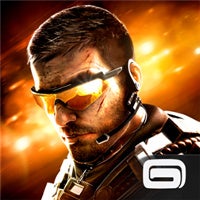 Far from being a fade, mobile gaming is certainly a thing nowadays, with numerous reports claiming that this ongoing trend is not going to peak anytime soon. While many engage in simple
puzzle games
or
car racing games
, to others the only game genre that is worth the trouble are action games. If you're looking for the best action games for Android smartphones and tablets, then you might want to start your experience with these five picks that we've curated.
In recent years, action games have improved considerably as multiple game developers have attempted to bring console-level titles to touch-based platforms such as the Android smartphone or the tablet. Obviously, there's a long way to go before an action game on Android can seriously compete with console titles, but it turns out that the Google Play Store is home to a few action games that make for a thrilling, heart-pumping, adrenaline-rushing experience.
Shadow Fight 2
Arcade fighting games are
one action
game sub-genre that has evolved considerably over the past few years. Despite the fact that most smartphones lack physical buttons, meaning that it would probably be very hard to hit that Street Fighter or Tekken combo on virtual sticks and buttons, some developers have thought of ways to simplify the controls without dulling the entire experience.
Shadow Fight 2 is the best example of a modern arcade fighting game for Android devices. By executing well-timed combos, you'll quickly progress towards your final goal, which is that of becoming the best fighter in the world. The action can become very intense at some points, especially since you'll want to use the limited energy (recharges over time or with in-game purchases) of your character to win tournaments. The customization options are quite interesting, as each new weapon will drastically change your fighting style, meaning that boredom can be elluded for countless hours.
Gangstar Vegas
If you're more of the explosion-and-bullets type of action gamer, then skip past the ninja-style arcade fighting title that is Shadow Fight 2 and download Gangster Vegas.
Basically a combination between Grand Theft Auto and Saints Row, Gangster Vegas is an open sandbox game that's filled with missions and races, but also allows the user to take a peaceful stroll down a virtual Las Vegas. The game is filled with weapons, explosives, cars, airplanes, and even jetpacks. Overall, Gangstar Vegas is one of the most exciting action games for Android devices, that's for sure.
Gangstar Vegas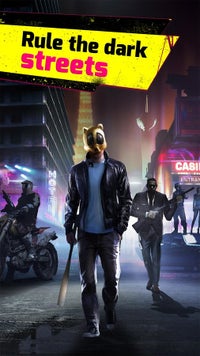 Injustice: Gods Among Us
Injustice, an action gaming series that has long been a fan favorite on consoles, is also available in a mobile version for Android devices. The latest title, called Injustice: God Among Us is a must-play title if you're into comic book superheros. The game allows you to play Batman, Superman, the Flash, the Green Lantern, as well as most of their rivals, with the main goal of trashing your competition, and all in high-quality graphics.
Injustice: God Among Us is the only game that can provide an answer to our lifelong question: can Batman beat Superman? To many, that's good enough of a reason to have a go at it!
Modern Combat 5: Blackout

Modern Combat 5: Blackout, the latest installment in Gameloft's mobile shooter series, packs quite a bit of the proverbial punch. Unlike similar shooting-infused action games, Modern Combat 5: Blackout allows you to select one of the five character classes available. Following this initial selection, the user can level up the character and unlock signature by completing various tasks in either single or multi-player games.

Speaking of multi-player games, this is the part that makes Modern Combat 5: Blackout really interesting. The squad-vs-squad games can make for a very engaging experience as you battle your enemies around several high-quality maps. Obviously, you'll need an active - and preferably, fast - Internet connection to make use of the multi-player feature.



Blackout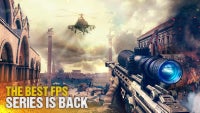 Sniper 3D Assasin
Unlike other action games listed above, most of which make the user assume the role of a trigger-happy madman, Sniper Assassin lets you play the role of a cold-blooded sharp shooter. The mission objectives will not be marked by an arrow, forcing the user to rely on spotting to identify the targets, which is an interesting twist that will certainly be appreciated by hardcore action gamers.
Sniper 3D Assassin also introduces a rather interesting control option, as the aim of the rifle is modified by tilting the smartphone or the tablet in the corresponding direction. Overall, Sniper 3D Assassin is a very polished game, which is probably why the title owns a score of 4.5/5 in the Google Play reviews, the highest among the action titles discussed here.