5% of mobile gamers willing to spend over $50 for in-app purchases
1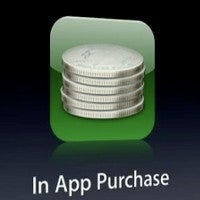 Downloading a free game on your smartphone used to mean you don't end up paying anything. Now, with in-app purchases the situation have changed and surprisingly 5% of mobile gamers confessed that they're willing to
pay $50 or more
for their hobby/addiction. The stats come courtesy of Flurry, researchers focused on Apple and Android games.
To get this number, the company analyzed the spending habits of nearly
3.5 million gamers
on both iOS and Android. Curiously, the report confirms previous findings that games distributed for free often end up generating more income after all. With an investment of over $50, the overall cost of the game rises to match that of a full-fledged console or PC games.
average number to $14
as users spend mere 99 cents less than 2% of the time. The final advice for developers? "If you're a game designer, your main take away is that very few transactions — and consumers who complete those transactions — make up the bulk of your revenue. Therefore, your 'meta-game' should be about whale hunting," Flurry proposed a strategy. The study estimated that 71% of all transactions are carried on for sums below $10, 15% range between $10 and $20, while 13% top $20.