5 more NFL teams sign up to use Playbook for iPad
5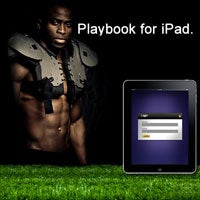 Global Apptitude is the Maryland-based software company behind the Baltimore Raven's switch to playbooks on iPads. Its Digital Playbook Technology enabled the team to ditch the classic three ring binders for a lightweight tablet that had access to all the information a player could ever need.
Apparently the Ravens were on to something because the Dallas Cowboys, St. Louis Rams, Seattle Seahawks, Indianapolis Colts, and Detroit Lions have all opted to start using Playbook for iPad and other related player development tools. Randy Fusee, a Global Apptitude partner, predicts that it won't stop there. When speaking about the adaptation of this technology, he said, "We've had a lot of momentum and excitement around our solution and fully expect that 16-20 NFL franchises will be using our suite of player preparation tools by the start of training camp this summer."
Fusee went on to explain that the reason Global Apptitude's products are so successful is that NFL coaches and administrators, not software engineers, design them.
The current NFL rules prohibit any device that can record or play video or "any type of computer" to be used during pregame preparations or the game itself, so you won't see hordes of iPads on the sidelines anytime soon, but it does seem that moving forward, tablets will play a bigger part behind the scenes.
source:
AppCraver