5 hilarious texting fails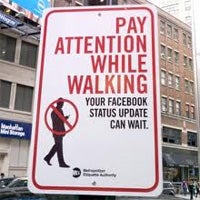 Whether its texting, tweeting, or otherwise messing around on your smartphone, we've all been guilty of not paying attention to the things we are supposed to in favor of something on our mobile device. While maybe you've been unfortunate enough to be the center of a texting fail, hopefully there wasn't an audience.
Today we're going to take a look at 5 hilarious texting fails. In these videos, the smartphone owners became completely detached from the world around them and luckily for us (unluckily for them) it was caught on camera. The best texting fails are the ones where no one is seriously injured, so remember people, if we have this much trouble walking and texting, think twice before texting behind the wheel.