5 great iPhone Live Photos-like apps for Android
14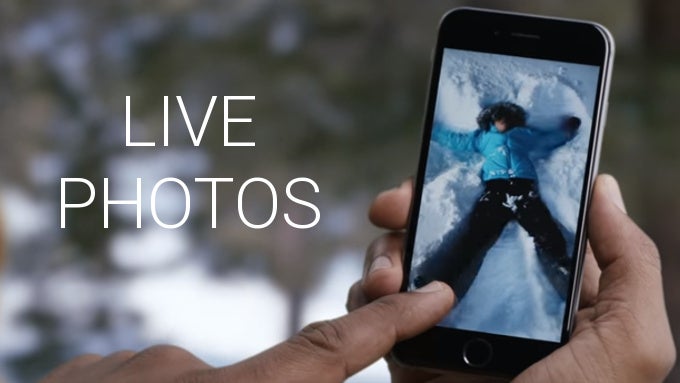 Live Photos introduced with the iPhone 6s were one of the features that made Apple's latest handset stand out. After all, having the option to animate your still images right from the stock camera app without having to deal with any annoying third-party apps is great. Since its launch, Live Photos are now supported on Facebook and can easily be shared, making them probably the most popular animated image format on the web.
But what do you do if you want to capture Live Photos on your Android phone?
While there is no exact alternative that we can recommend, there is a number of apps that achieve similar effects and that work well. We have summed up 5 great Live Photos-like applications that will bring an iPhone 6s camera flavor to your Android phone images. Take a look right below.
Vine
Price: Free
Vine is an extremely popular app, but not many people think about it when they are looking for a Live Photos alternative. And while there is no exact match for Apple's clever new feature, Vine gets pretty close with its 6-second in-the-moment videos that allow you to express yourself in a natural way and capture that serendipitous moments in life. The big plus of Vine over other popular applications is that you can easily share Vines in all sorts of media including Facebook and Twitter, while other competitors might be closer to Apple's Live Photos concept, but don't give you an easy way to share the results.
Fyuse
Price: Free
Fyuse is another clever camera app that lets you capture images that come to live. While not necessary being a video + photo app like Live Photos, images captured with Fyuse animate as you tilt your phone. You capture pictures by moving around your subject and can then replay those moments in a quick and fun way. The nice thing about Fyuse images is that you can also easily share and embed them as HTML.
Motion Photos
Price: Free
Only available on the Samsung Galaxy S7 and S7 Edge
Samsung has its own Live Photos alternative, only available on the latest Galaxy S7 and S7 Edge. Motion Photos captures an image, but also a short video recorded right before you press the shutter button. We also love the little transition from the moment you play the video to the way it all transitions into a still picture with a freeze-frame effect. Unfortunately, Samsung does not provide any way to share those images on Facebook or the web, so you will end up having a ton of great moments stuck on your phone.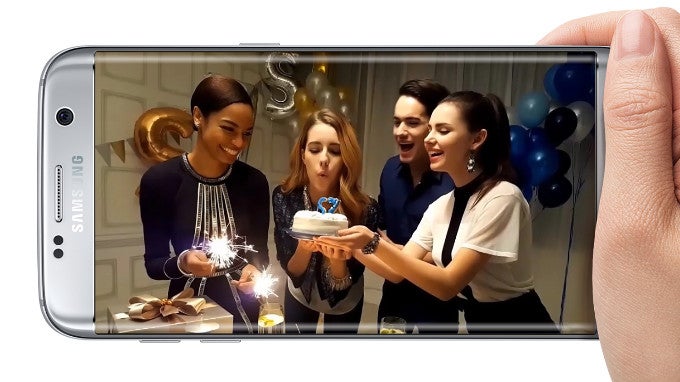 Phogy
Price: Free
Phogy is another app that operates on the same principle: take a picture and move it in various directions to get an animated picture (try it with selfies, if you want to have fun). The effect can then be exported as mp4 movies to share on the web.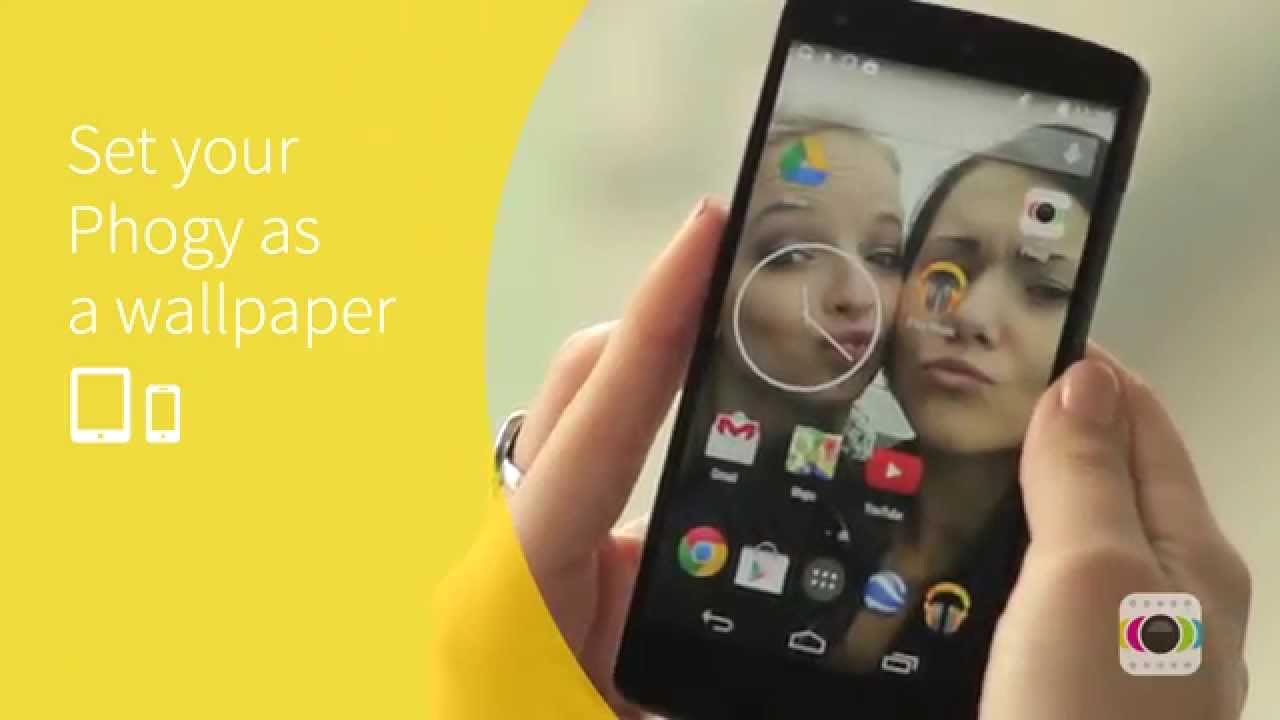 GIF Camera
Price: Free
If you are after an easily-recognizable format that is somewhere between a picture and a video, you're probably looking to make GIFs. The advantage of GIFs is that they are extremely easy to share, recognizable by Facebook and everywhere on the web, and just plain cool (just don't ask us how to pronounce the word GIF!). For all your GIF intents, GIF Camera is a good way to start making some fun GIFs and then cutting them, speeding them up and slowing them down, as well as reverting the video.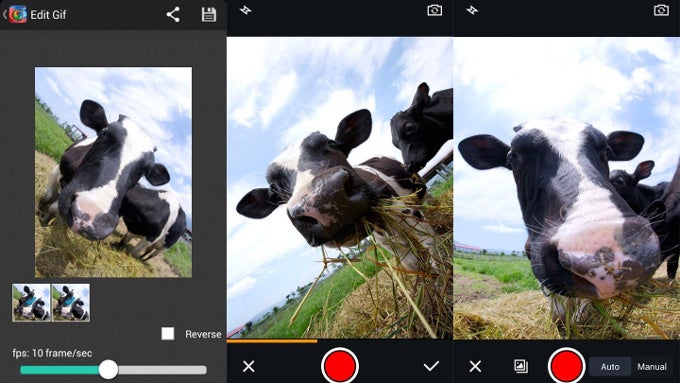 Recommended Stories