5 great Android sleep apps to help you get a good night's rest
11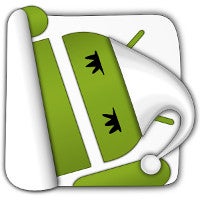 From improved memory and creativity, down to prolonging your lifespan, the benefits of a good night's sleep are seriously too many to pass on. But the fact remains that many of us face difficulties falling asleep when we should, and waking up refreshed enough to face on a new day is often a resulting impossibility.
As has become almost universally true, smartphone apps are here to help, or at least try to -- it obviously always come down to you making a call and deciding that you want to improve this overly important part of your life (the average person sleeps about a third of his life!). But apps can definitely help, and we speak from experience.
Indeed, beyond the many functions select Android sleep apps bring to the table, perhaps the most likely (but almost wholly invisible) reason these are actually helpful is simple: they focus your attention on an issue (sleep, in this example), and that goes a long way to solving it. Over the years, we've gone through all the apps on the below list, and we can attest to their helpfulness -- so long as you're ready to make a commitment to your body, of course. In this sense, proper sleep can be a lot like going to the gym -- it starts out difficult, but you'll love yourself for making a change and persevering when a much easier path is readily available.